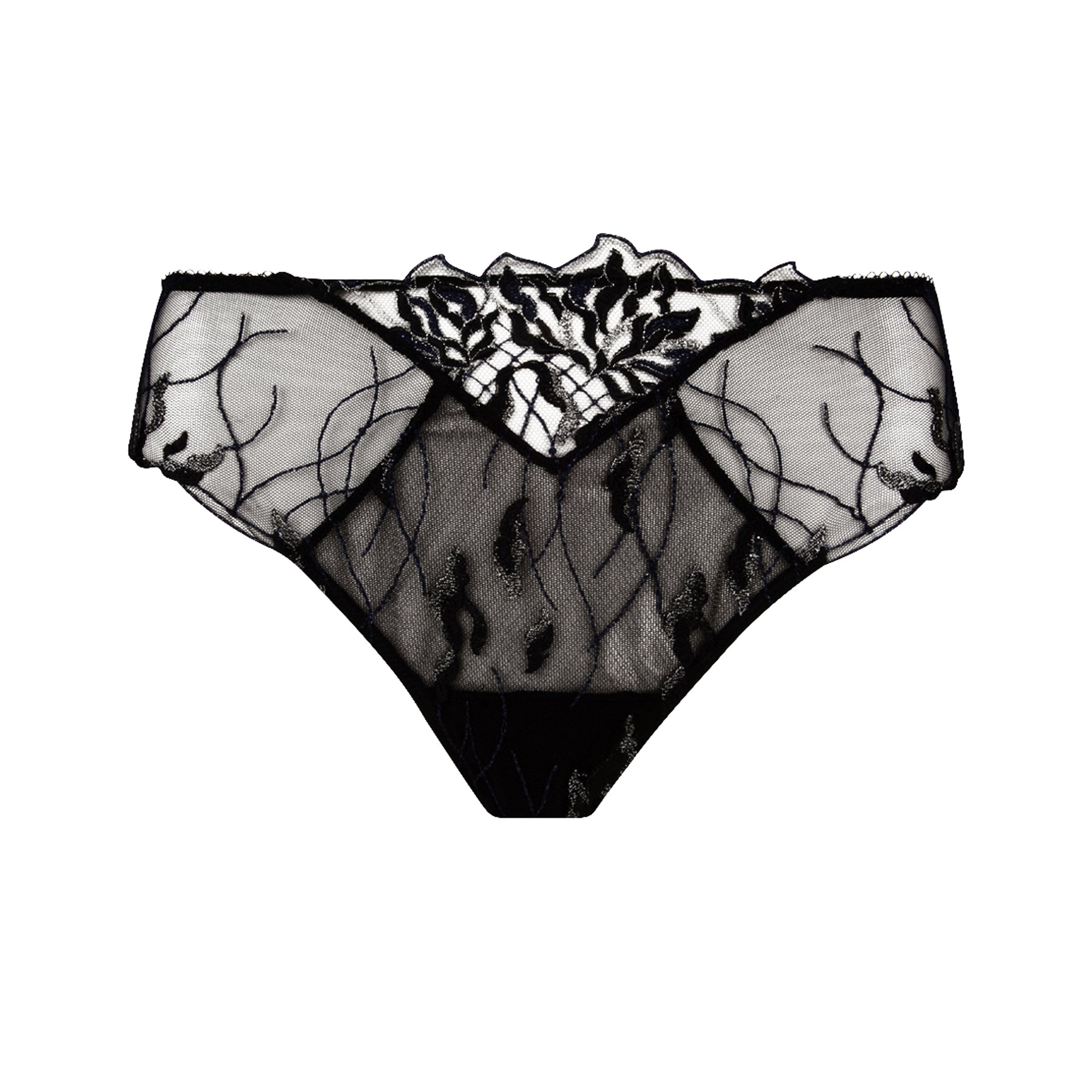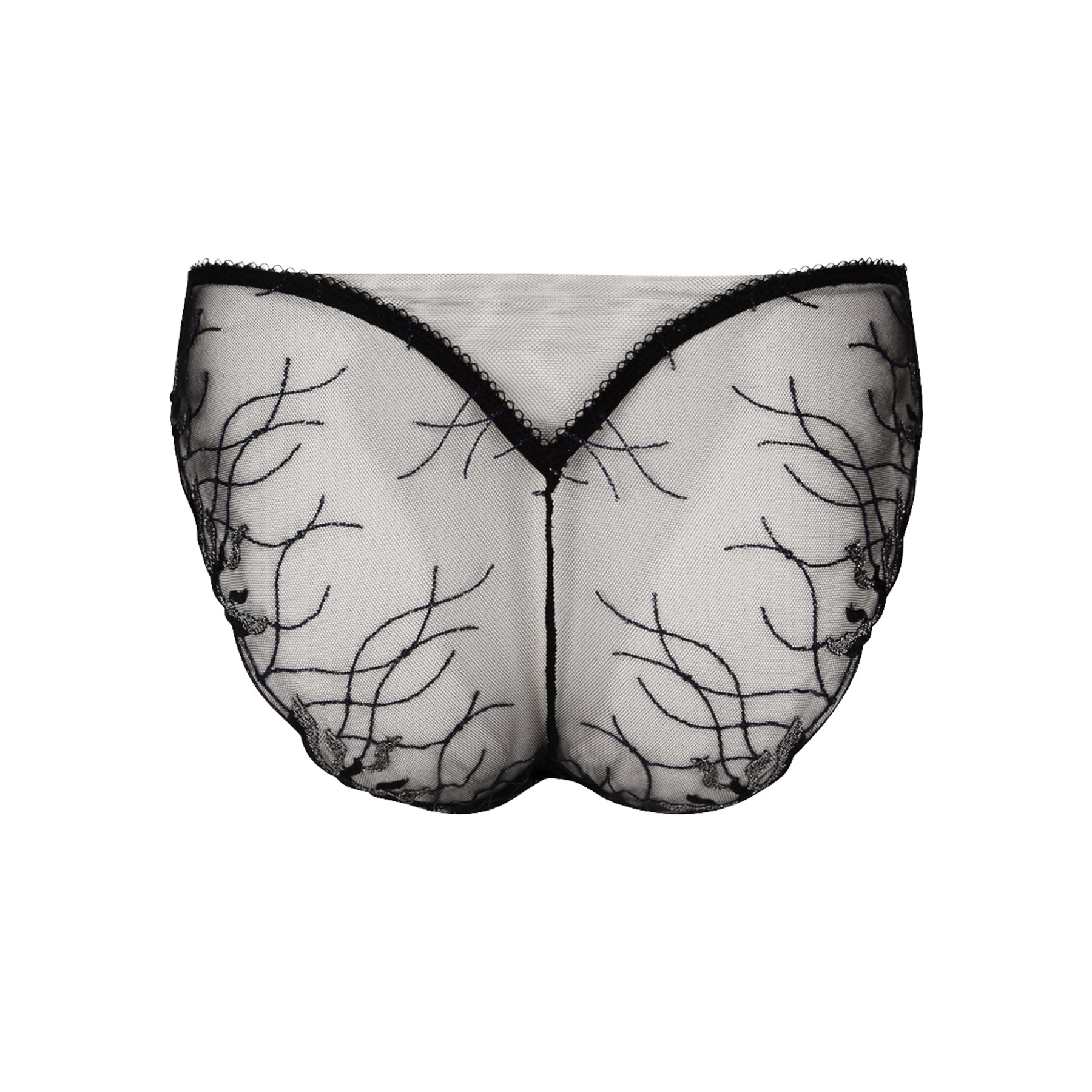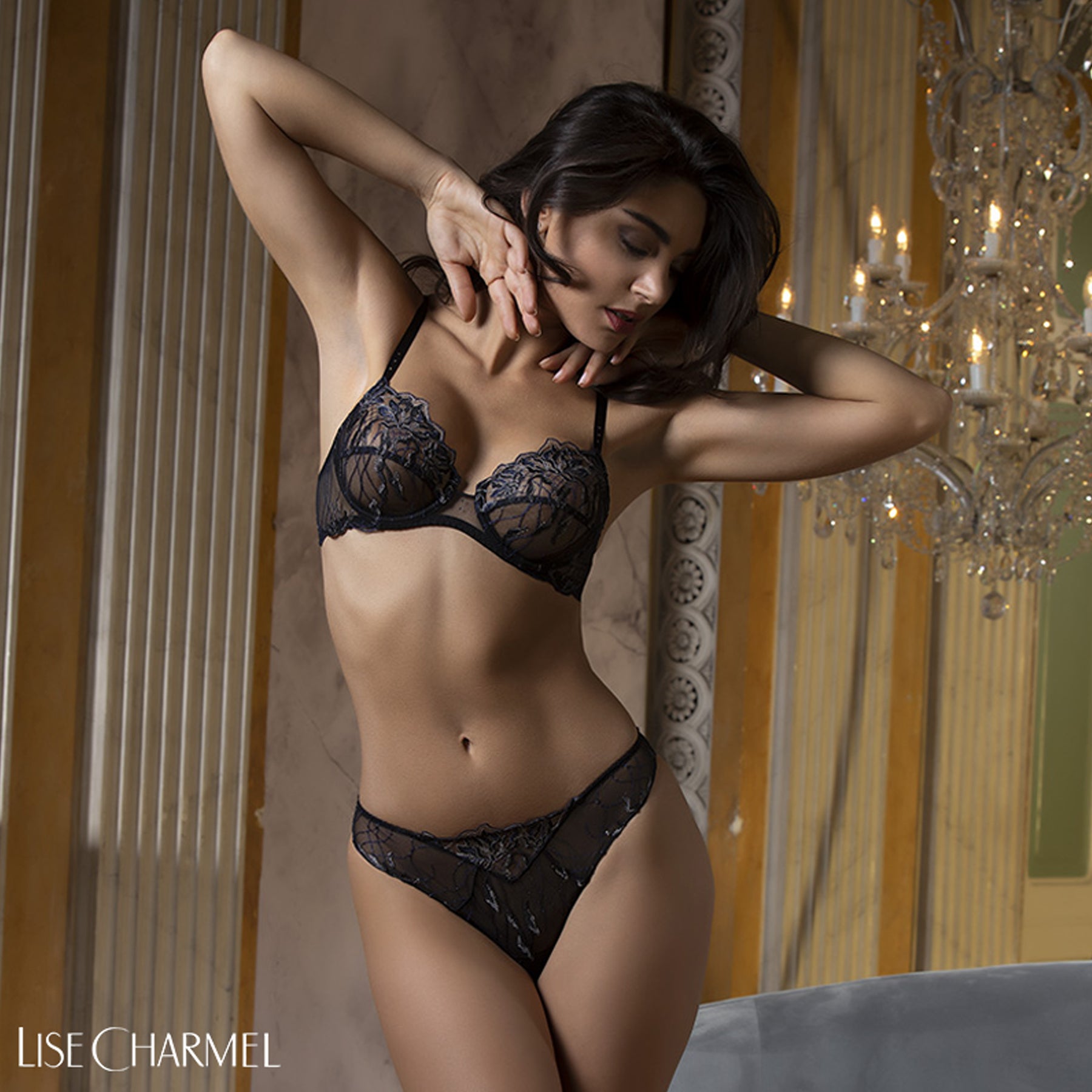 Lise Charmel Nuits Chics Italian Bikini
Seduction brief from the Les Nuits Chics collection by Lise Charmel. Les Nuits Chics à Paris line invites you to party on an enchanted night. Flowers fly away in reflections of silvery light.
Style#: ACH0735
Style: Italian Bikini
Design:  Italian briefs indented on the front. Releases the thigh and discovers the mid-buttock with sensuality. Front in width delicately embroidered with sparkling threads, topped with a triangle in multi-thread embroidery scalloped at the waist.


The front side, in a scalloped embroidered braid, joins a triangle of transparent tulle in the middle of the back. The waist is topped with a delicate fancy elastic, which plunges into the hollow of the back. The back of the model is in a scalloped embroidered braid.

Fit and Tips: Fits true to size.