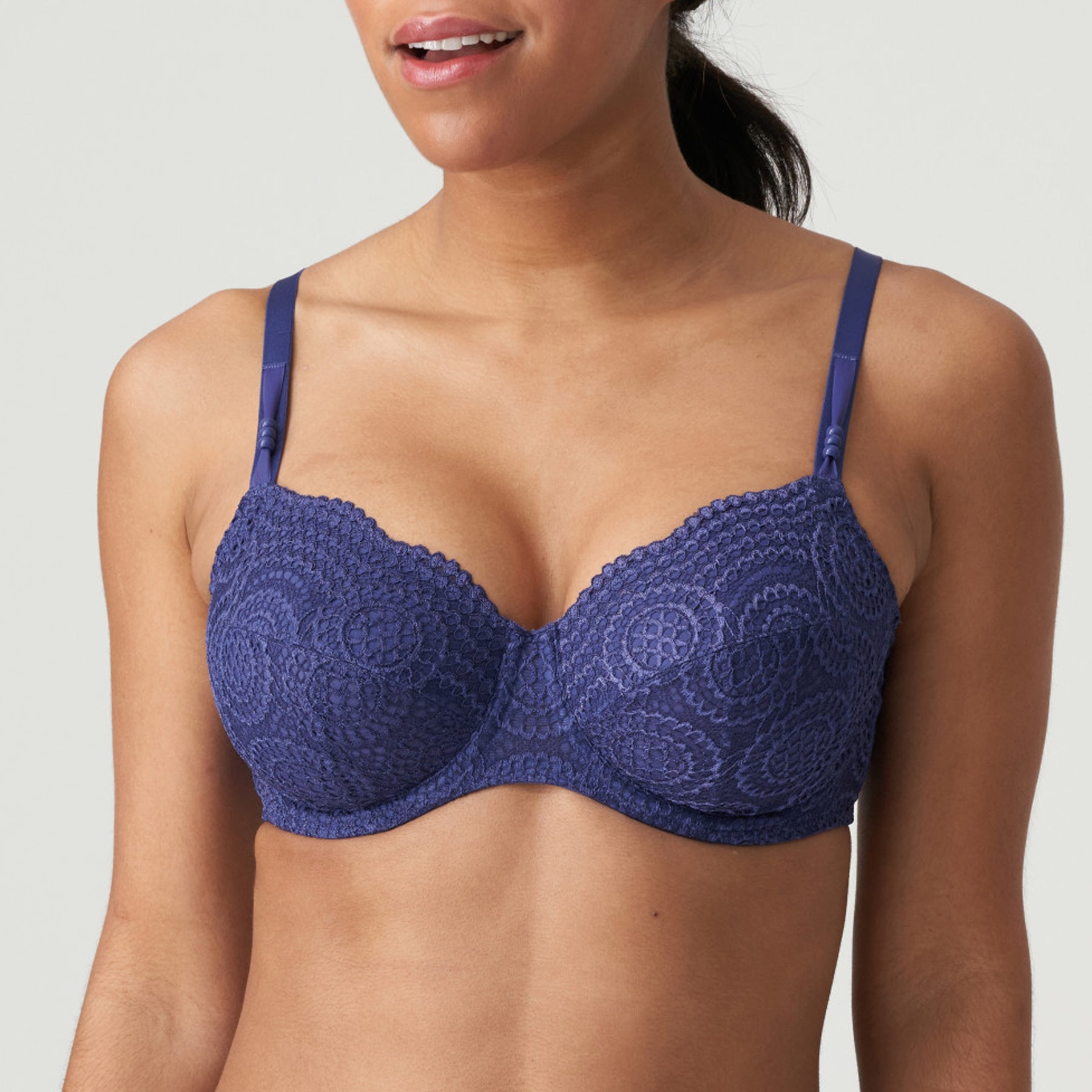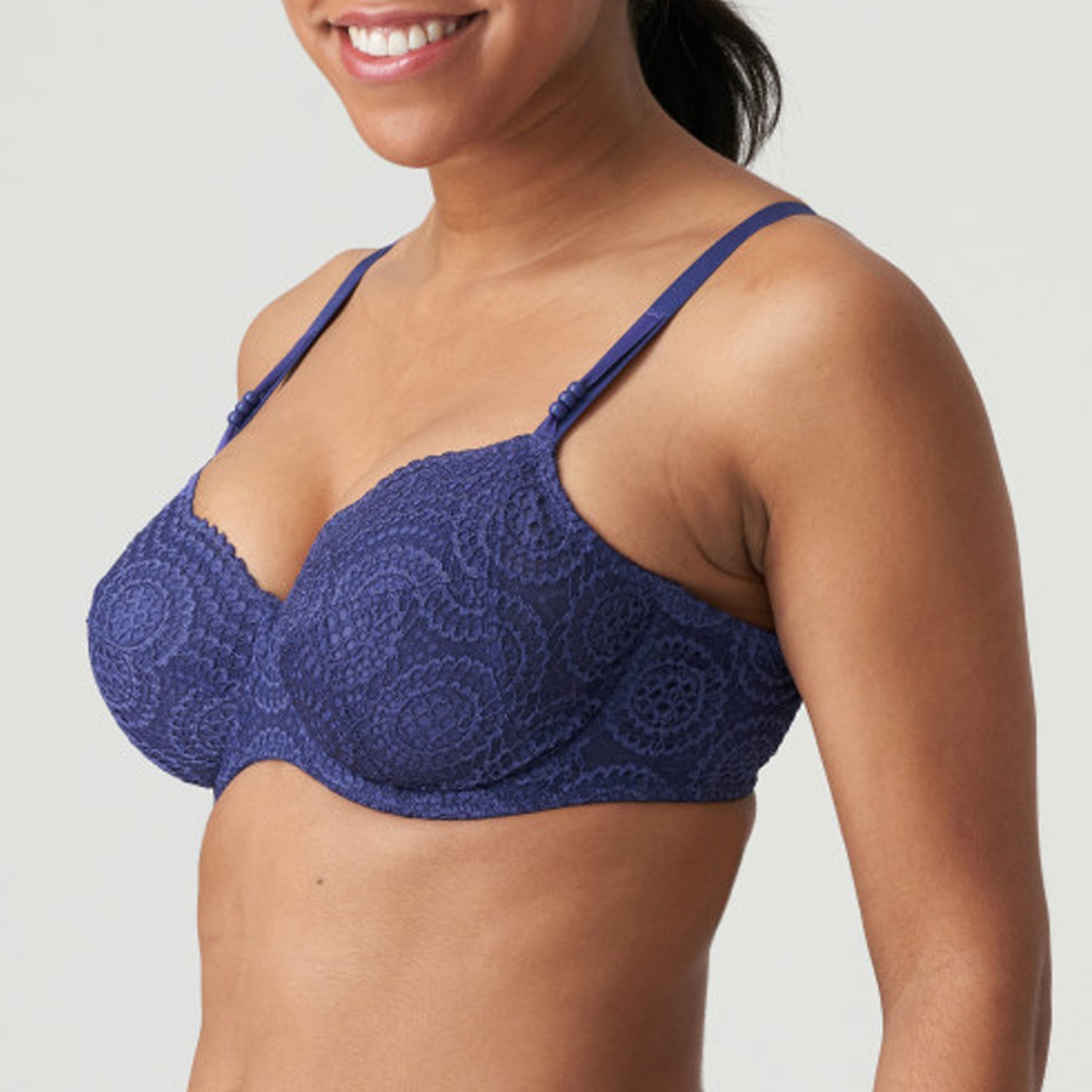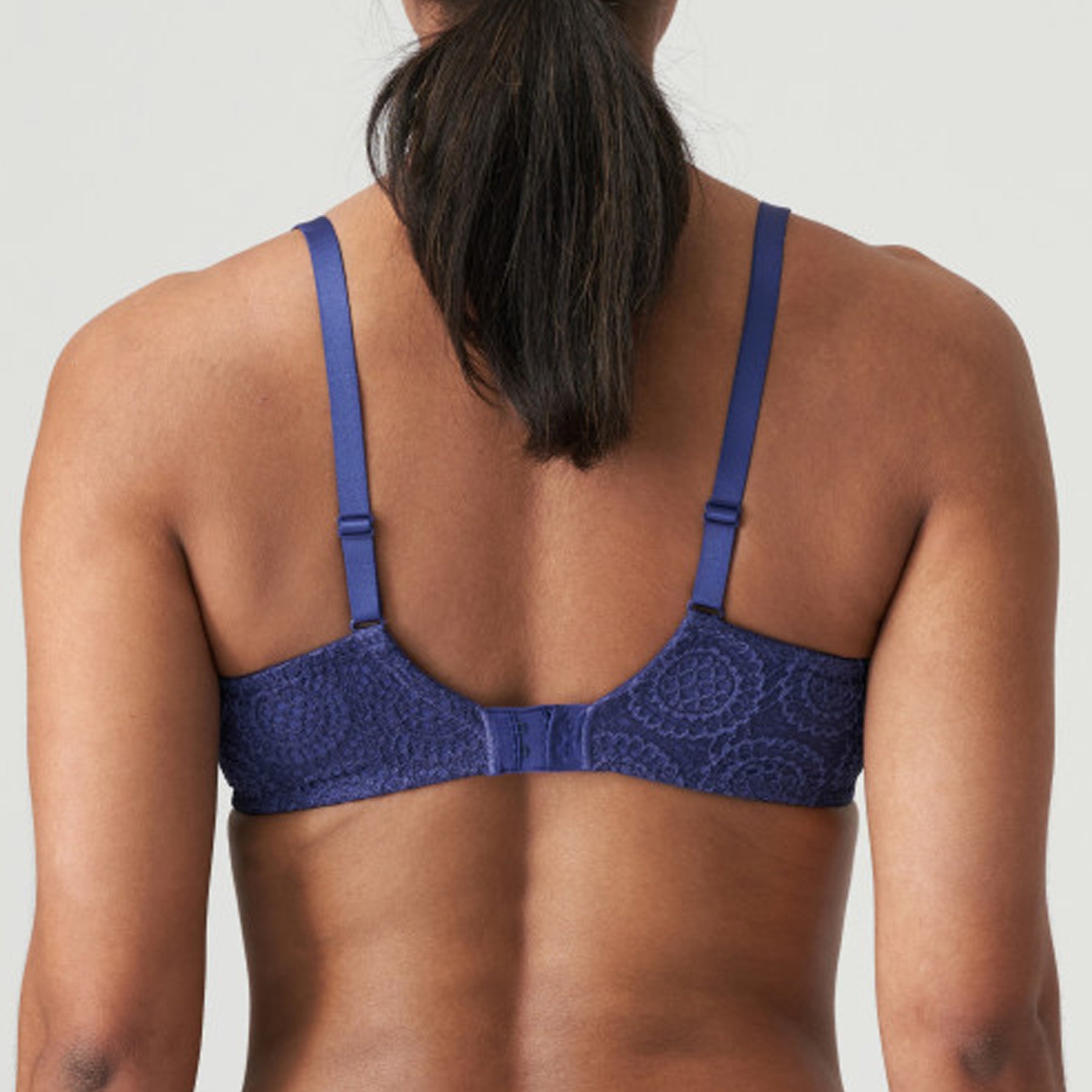 PrimaDonna Twist Petit Paris Full Cup Bra
 French Indigo flatters all skin tones. Trendy and colorful for winter!
Style# 014-2140
Style: Full Cup Bra w/ Underwire
Fabric: 72% Polyamide, 18% Elastane, 10% Polyester.
Design: Airy underwire bra made from trendy crochet lace. The trim on the upper cups creates irresistibly feminine cleavage. The straps are adorned with a delicate string of pearls.
Fit and Tips: Hand wash, lay flat or hang to dry.