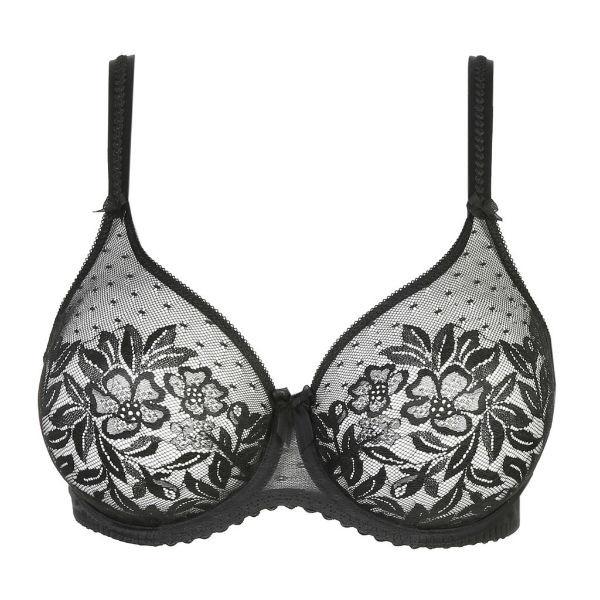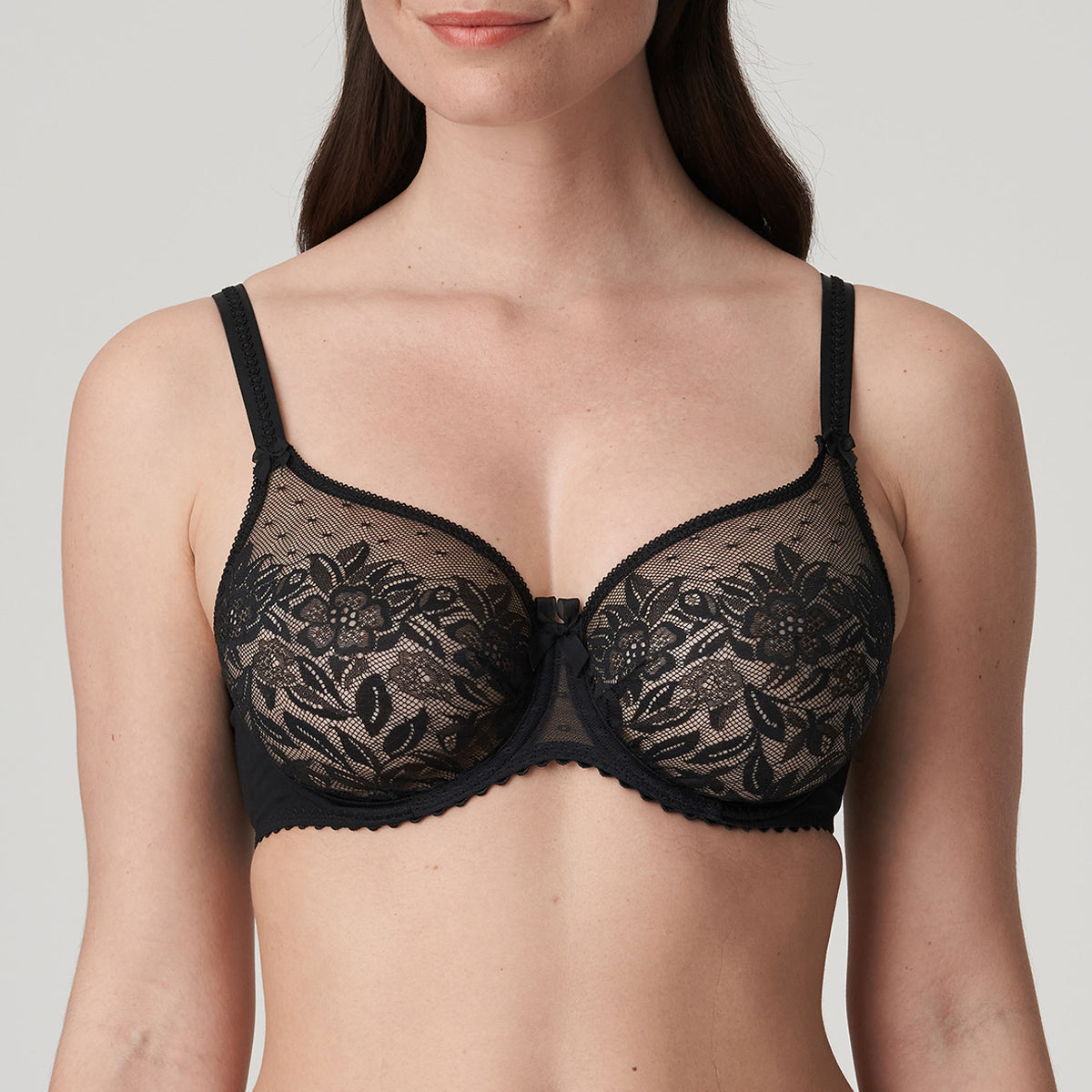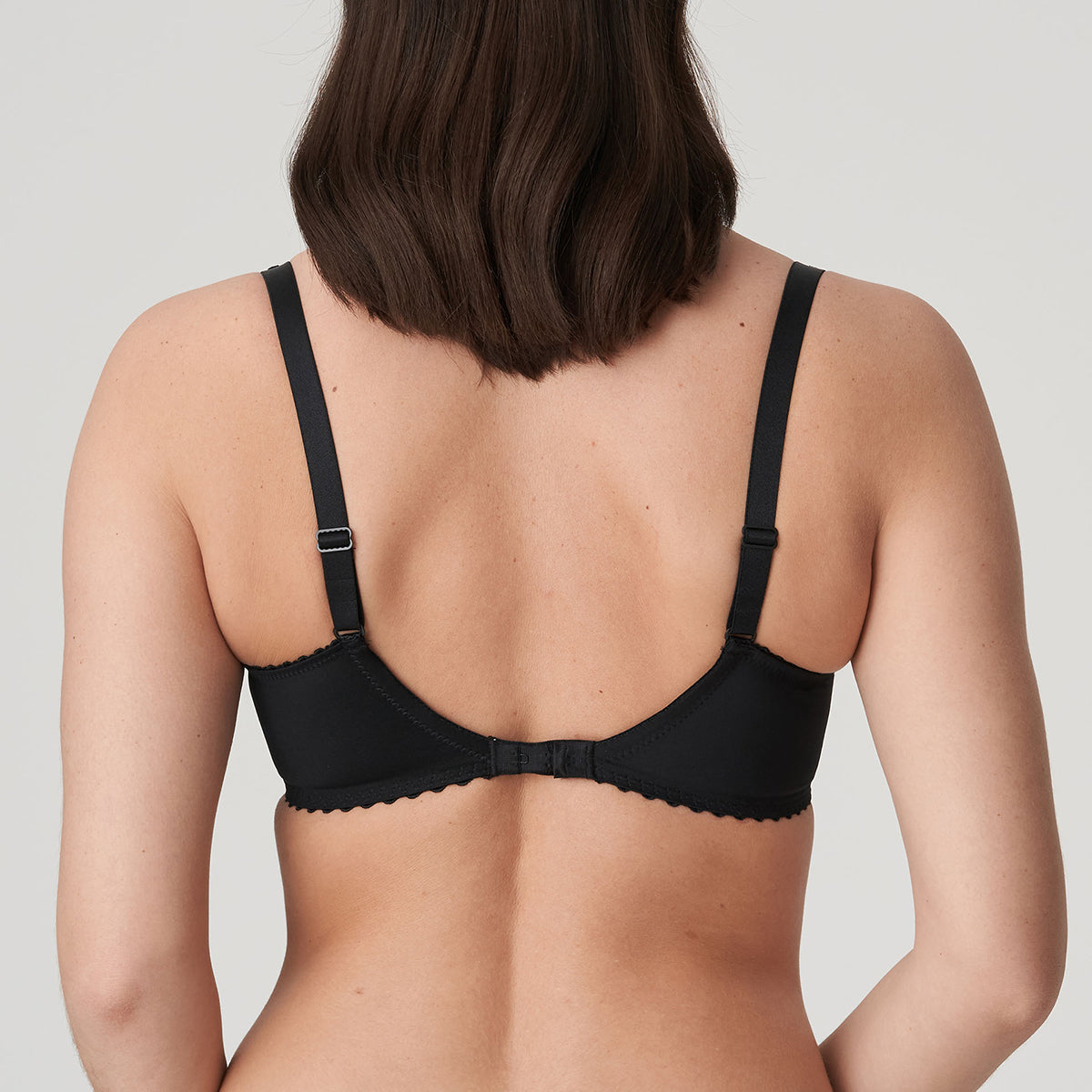 PrimaDonna Divine Seamless Full Cup Bra
The PrimaDonna Divine collection is light and transparent, but very supportive. It grabs the eye with its elegant look and comfortable fit.
Style# 016-2650
Style: Seamless Full Cup Underwired Bra
Fabric: 59% Polyamide, 25% Polyester, 16% Elastane
Design: Seductive and airy, this sheer bra features seamless cups and heart-shaped lines. The cups are made from pre-formed French lace with a floral print.
Fit and Tips: The heart-shaped preformed cups lift and centre your breasts, creating the perfect rounded shape.
magnificent feminine
i love primadonna divine seamless bras - for the first time i feel confident in my size