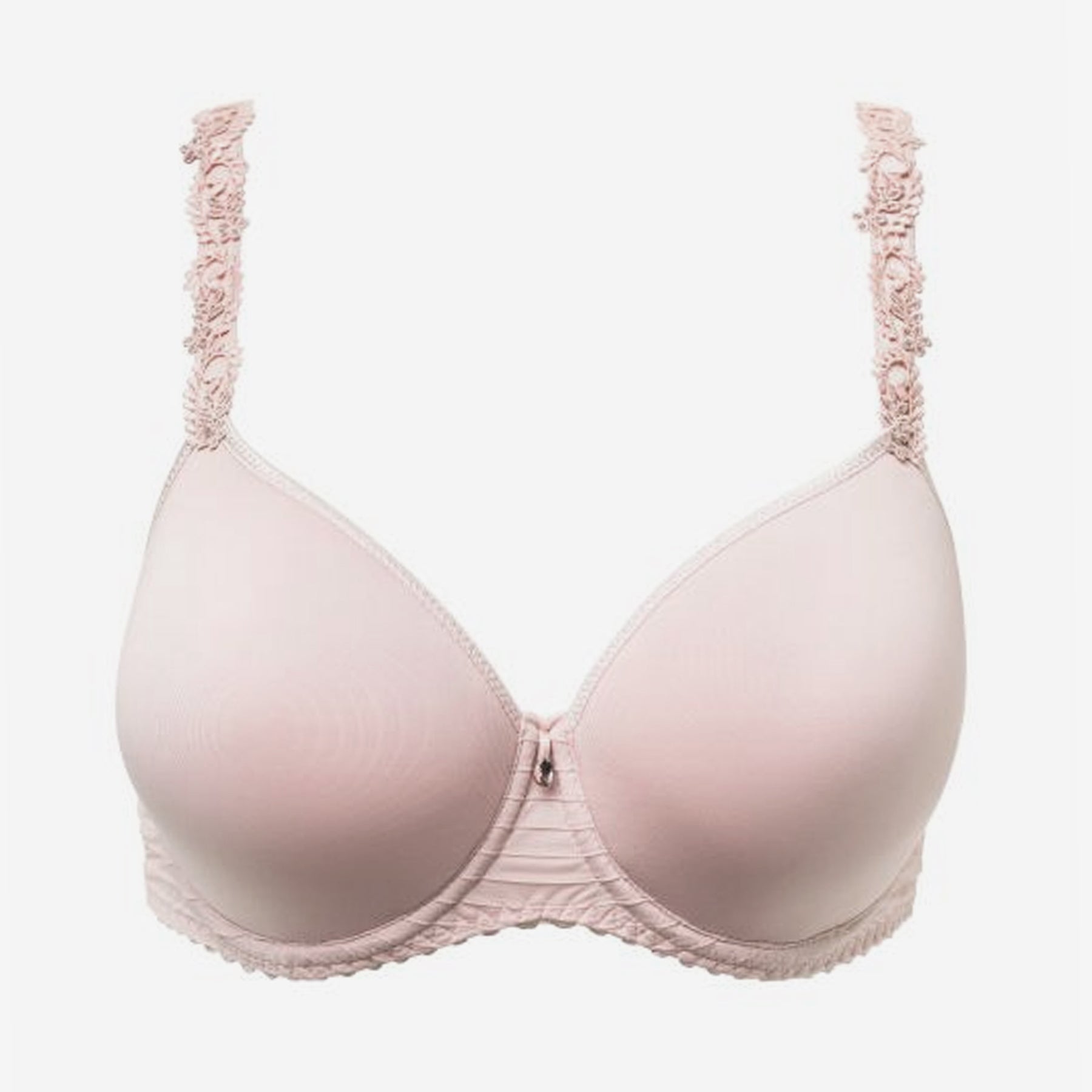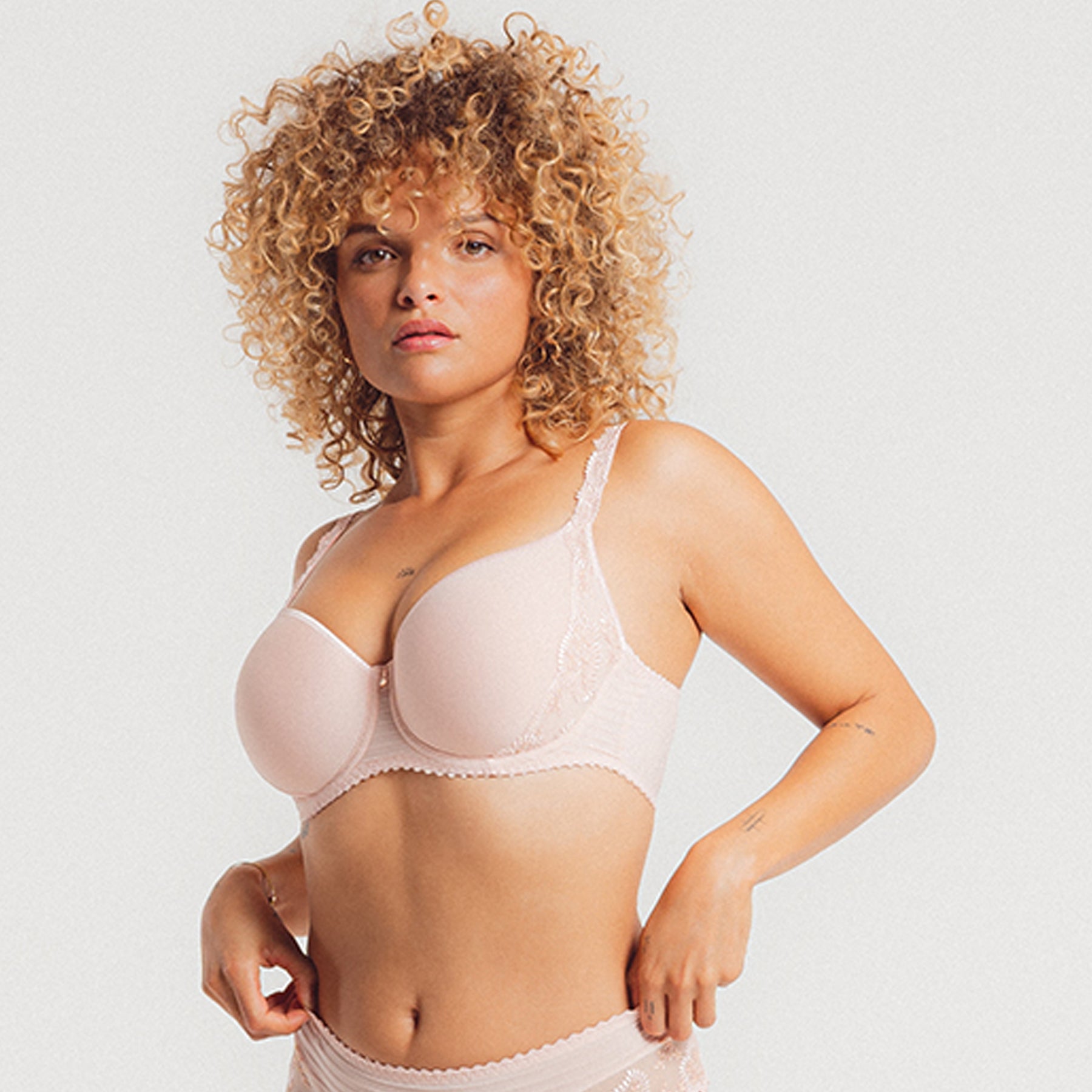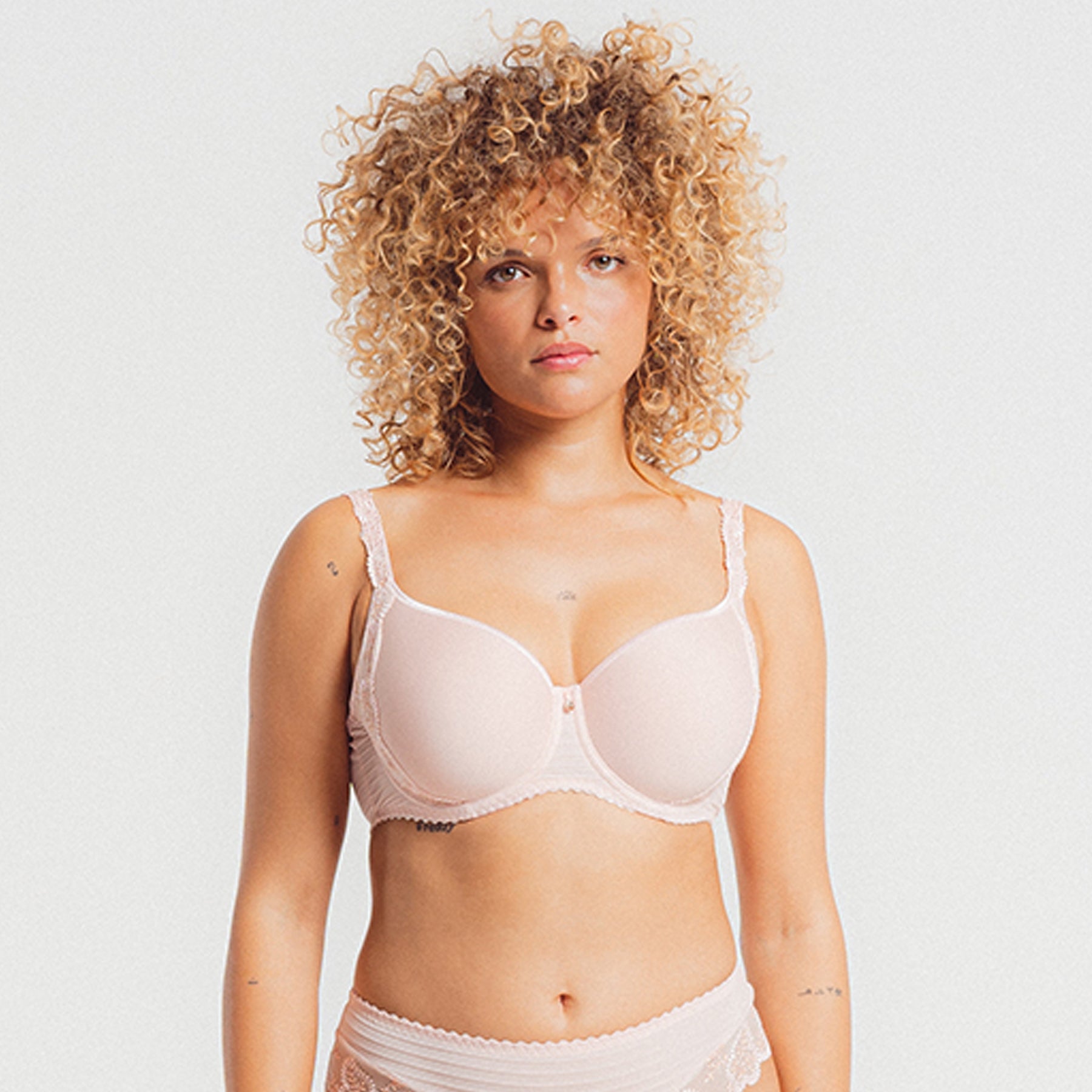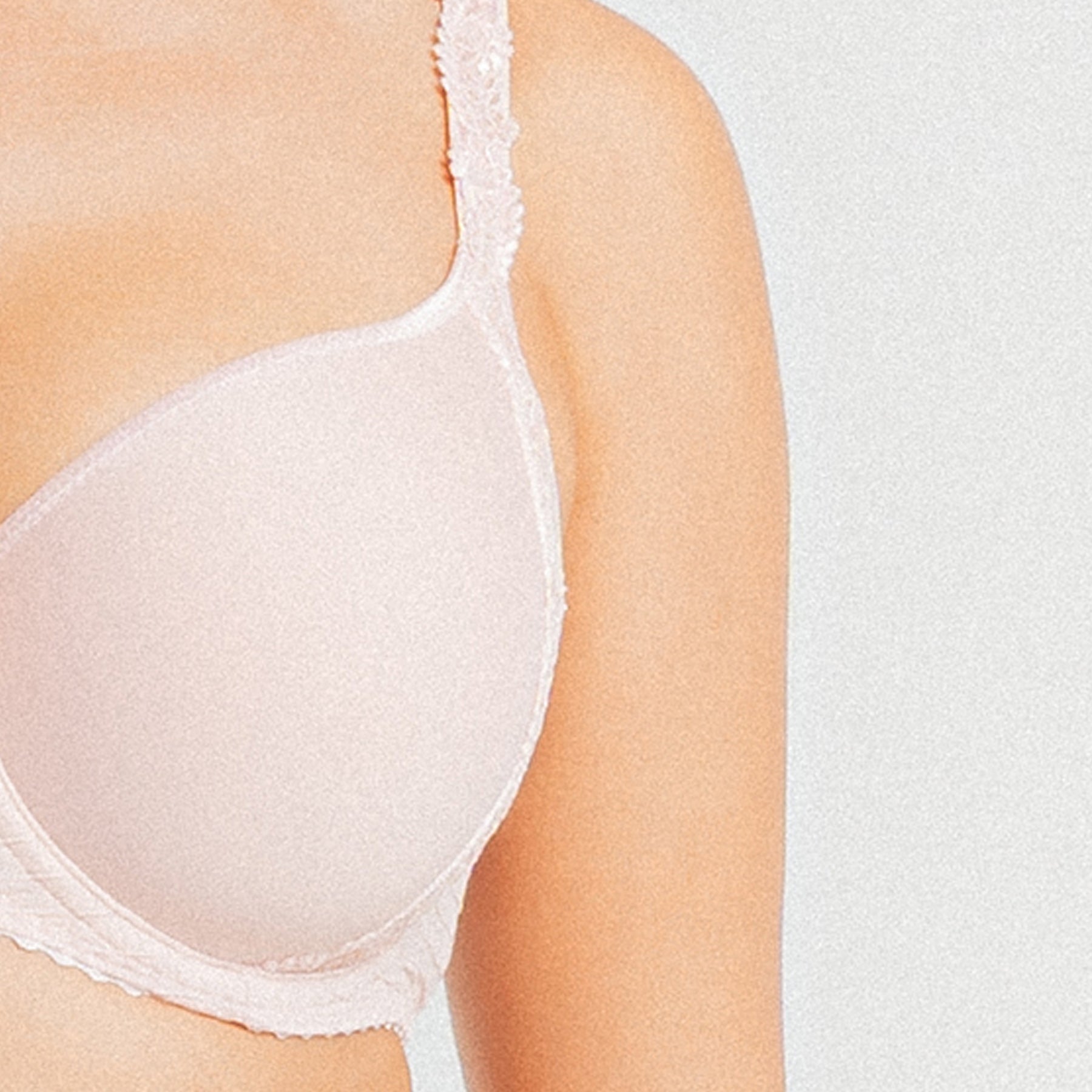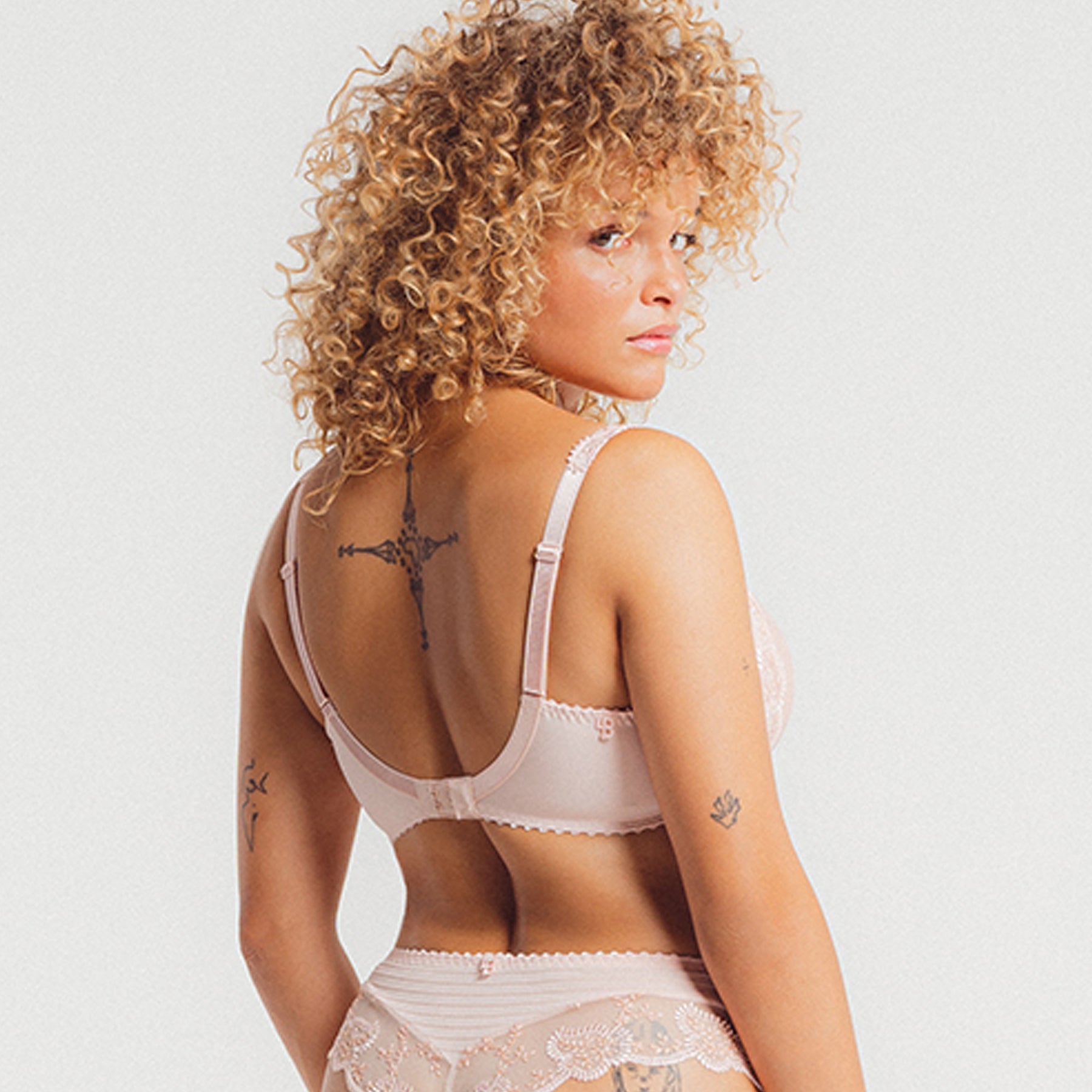 Louisa Bracq Elise Spacer Bra
The Louisa Bracq spacer bra from the Elise line has a sober and smooth decoration on the cups to increase its invisibility under clothing
Styl# 41906
Style: Full Cup Spacer Bra
Fabric: 60% Polyamide, 27% Polyester, 13% Elastane.
Design: The bra contains a bi-elastic opaque mesh for a deliciously retro look. The straps are adjustable, and stretchy and feature pearl-effect leaf embroidery. A subtle little bow is also present between the cups, bringing an additional touch of elegance to the model. 

Fit & Tips: The polyamide material present on this piece of lingerie will offer your skin remarkable softness for perfect comfort in all circumstances.