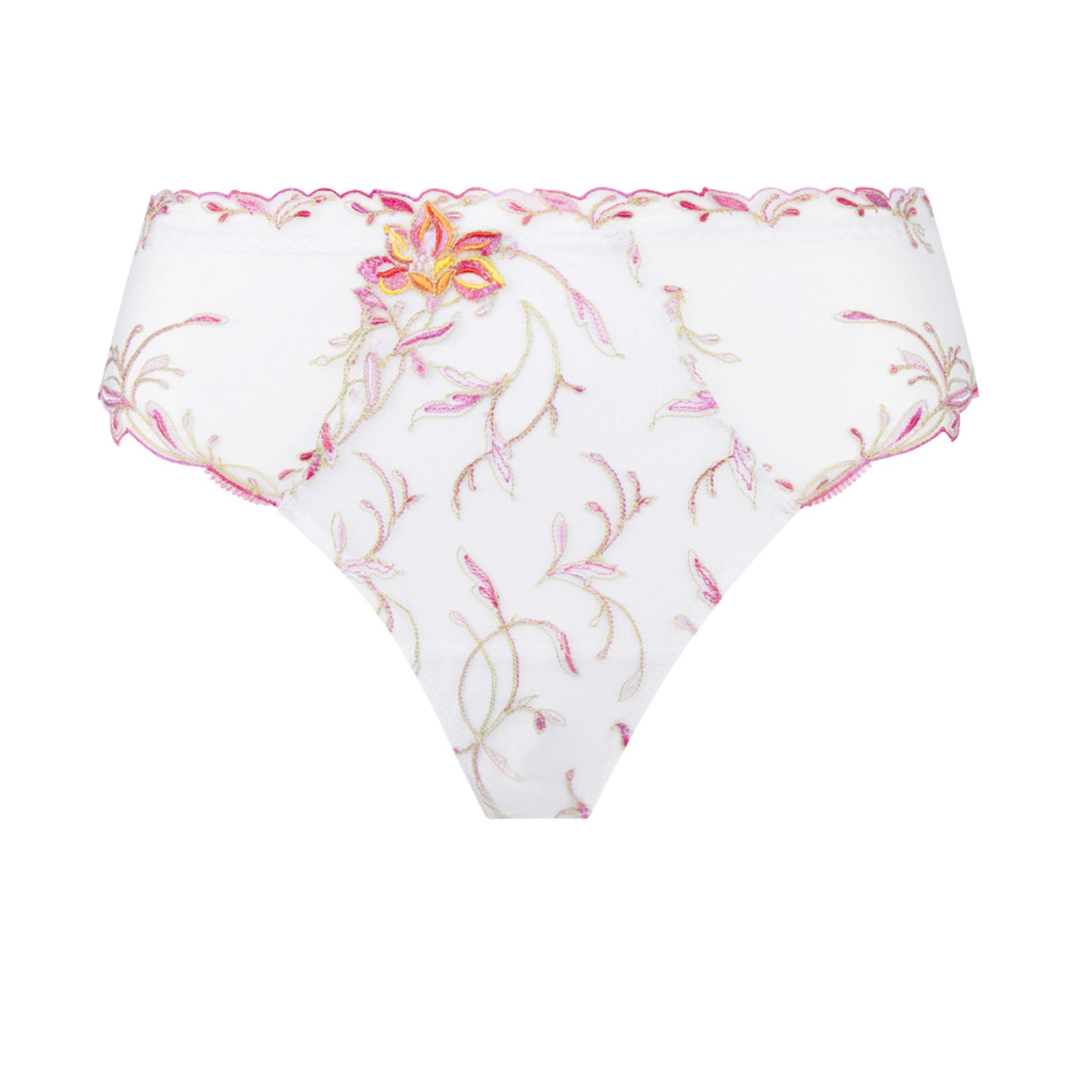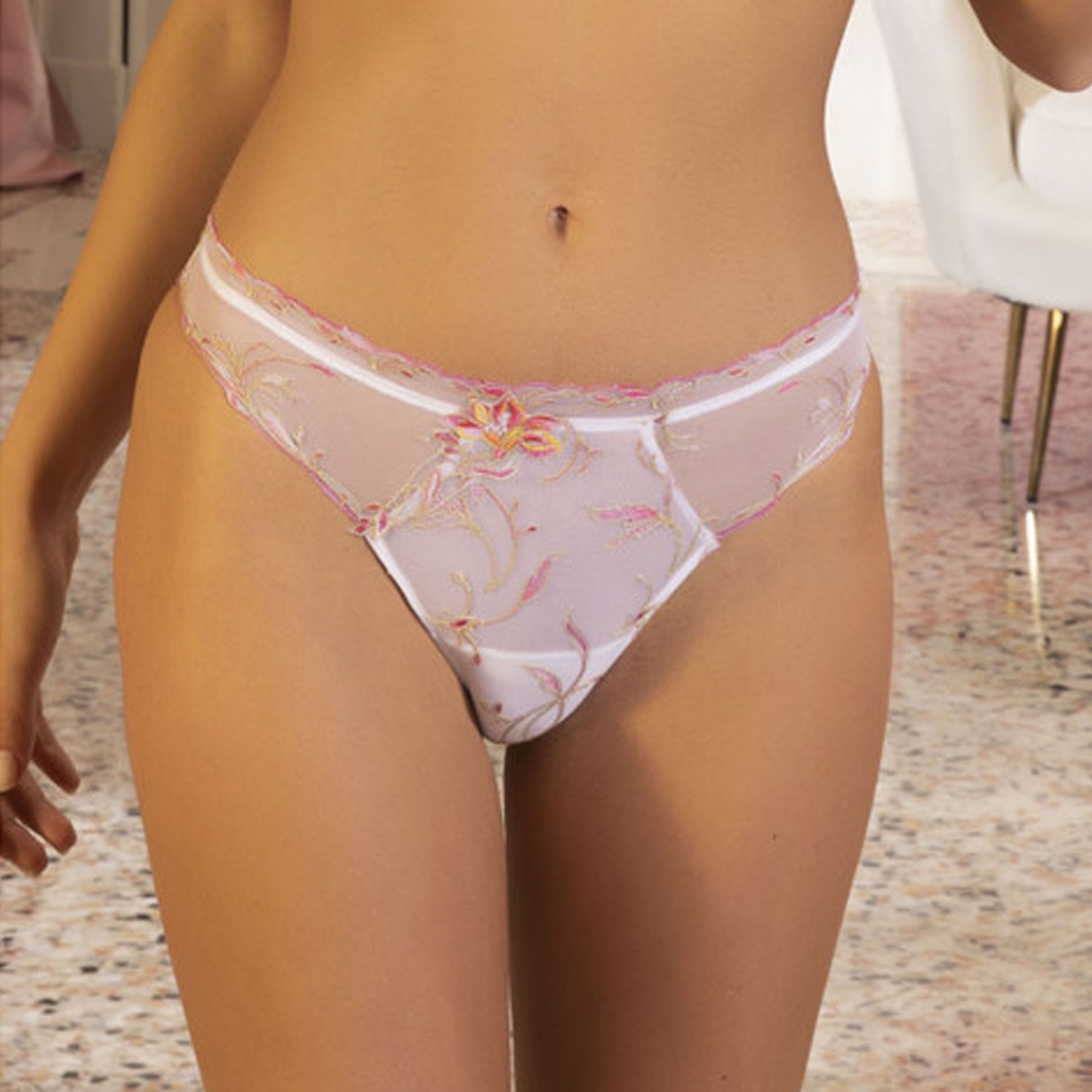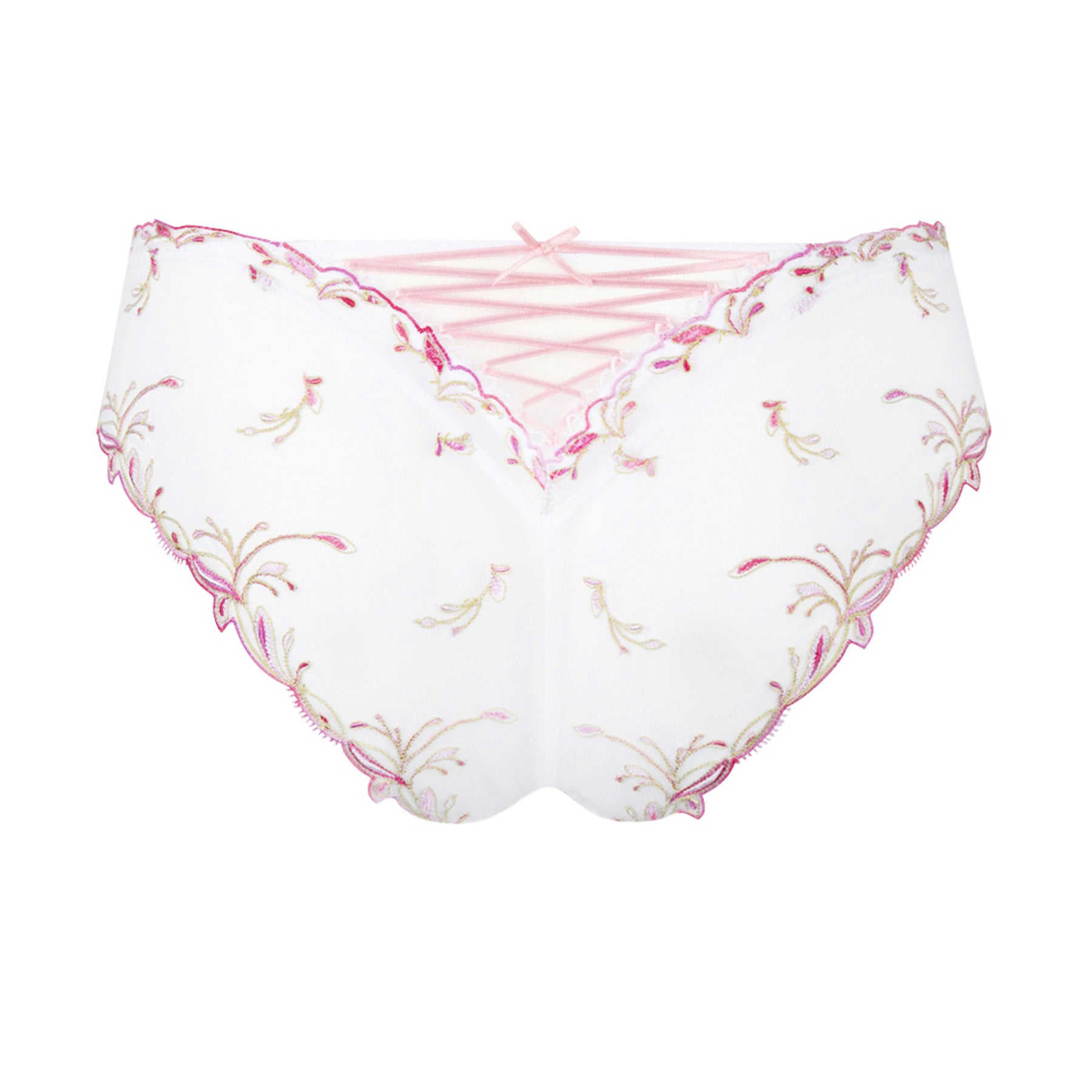 Lise Charmel Été Frivoli Italian Panty
In a cheerful palette of tangy colors, Eté Frivole by Lise Charmel inspires us with the joy of a sunny season. The luxurious Azalea Flower embroidery with shaded, alternating, and striped satin threads seduces its lightness and nuanced tones full of softness. The sober cuts underlined by sensual pink lacing offer pleasant comfort and perfect well-being. Sensual lingerie in veil with embroidered patterns. Color White is Frivolous, dazzling, and full of charm.
Style#: ACH0763
Style: Italian Panty
Fabric: 61% Polyamide/Nylon, 15% Elastane/Spandex, 14% Cotton, 10% Polyester
Design: Italian briefs are indented on the front. Releases the thigh and discovers the mid-buttock with sensuality. The width front delicately embroidered with colored bayadère threads is accompanied by an embroidered scalloped braid on the thigh at the side. A burst of color is brought by an embroidered pattern inlaid on the front cutout. The waist is dressed in an embroidered scalloped band, plunging into the back. 
Fit and Tips: True to size. The back in a scalloped embroidered braid joins a triangle of transparent tulle, enhanced by colored lacing, and finished with a small bow at the waist in the middle of the back.