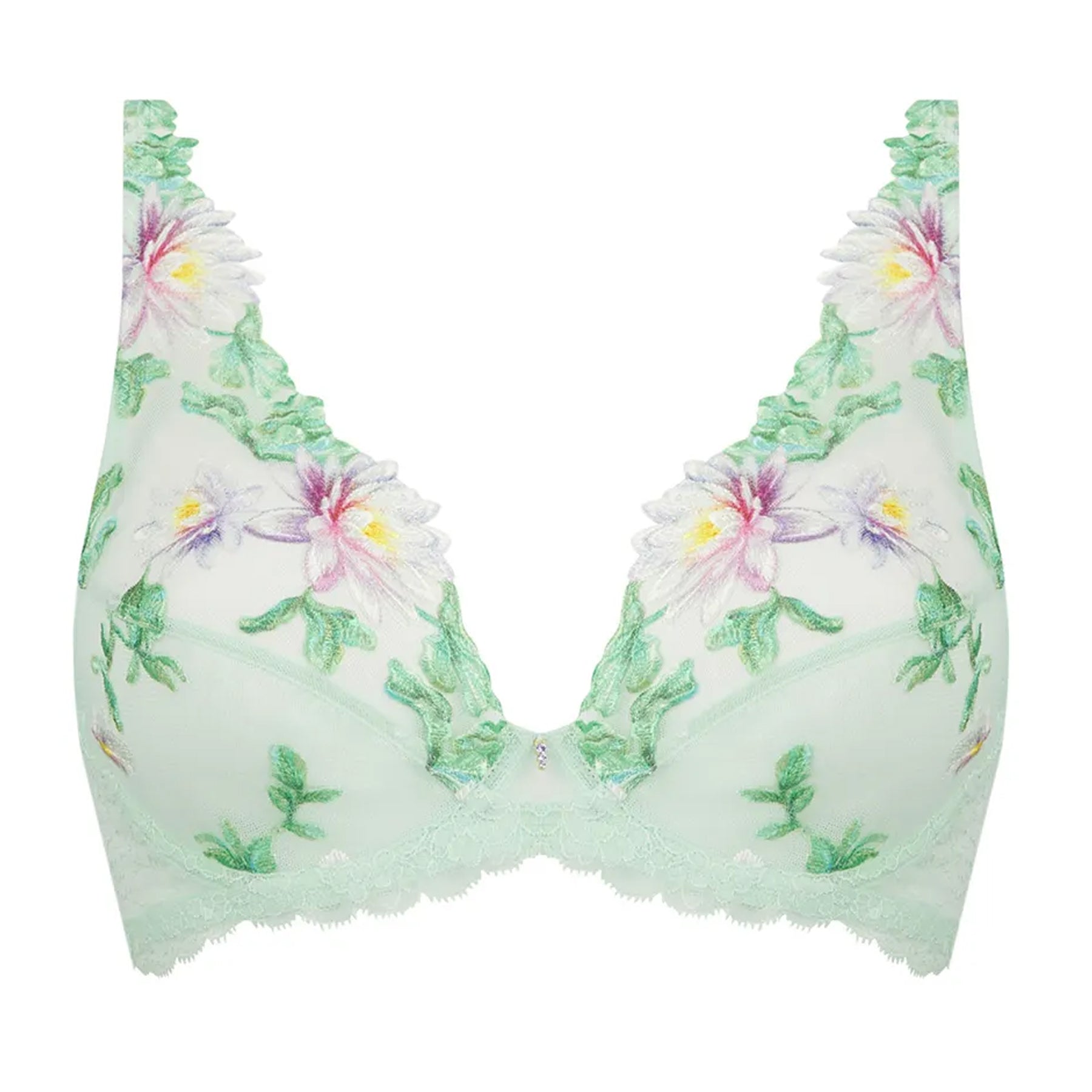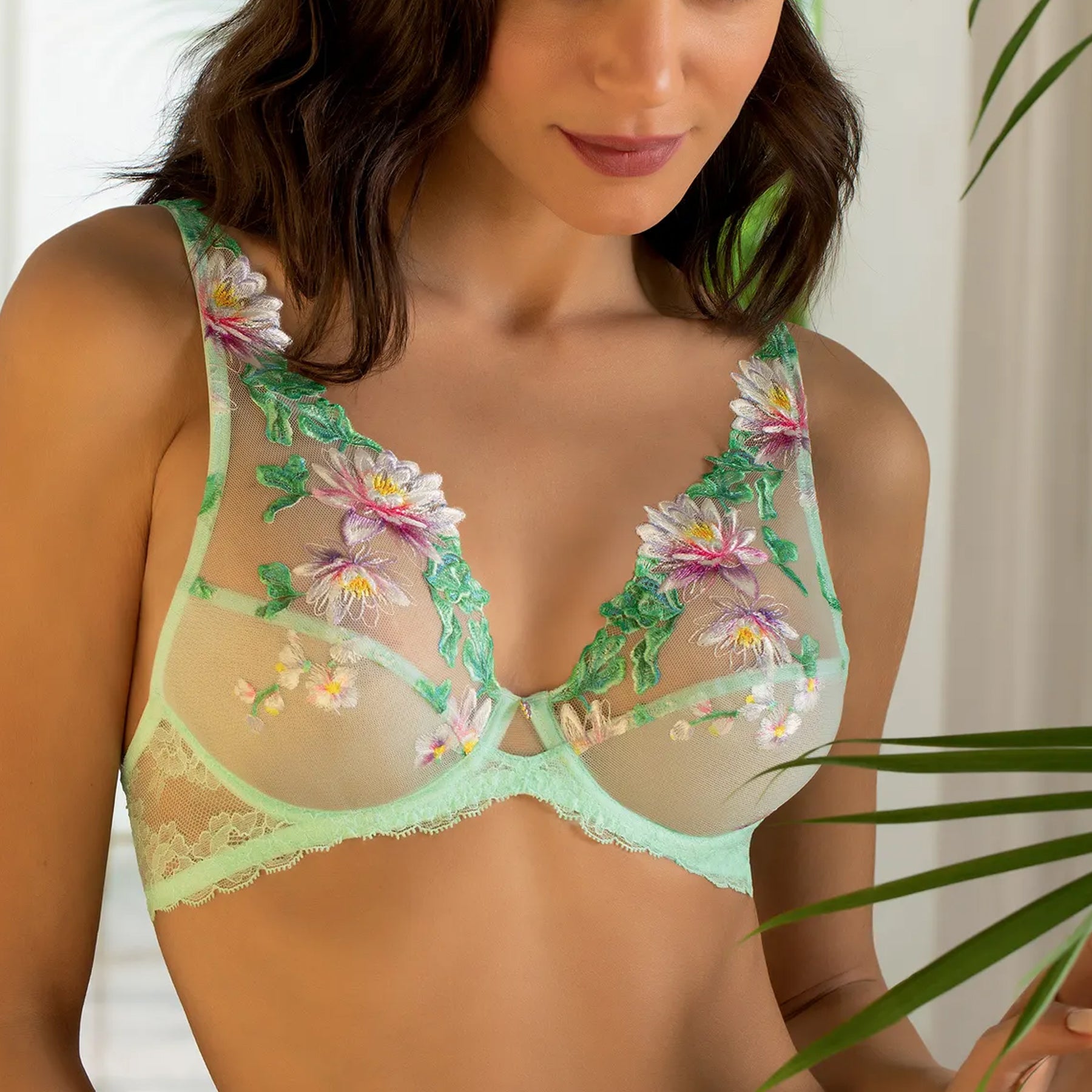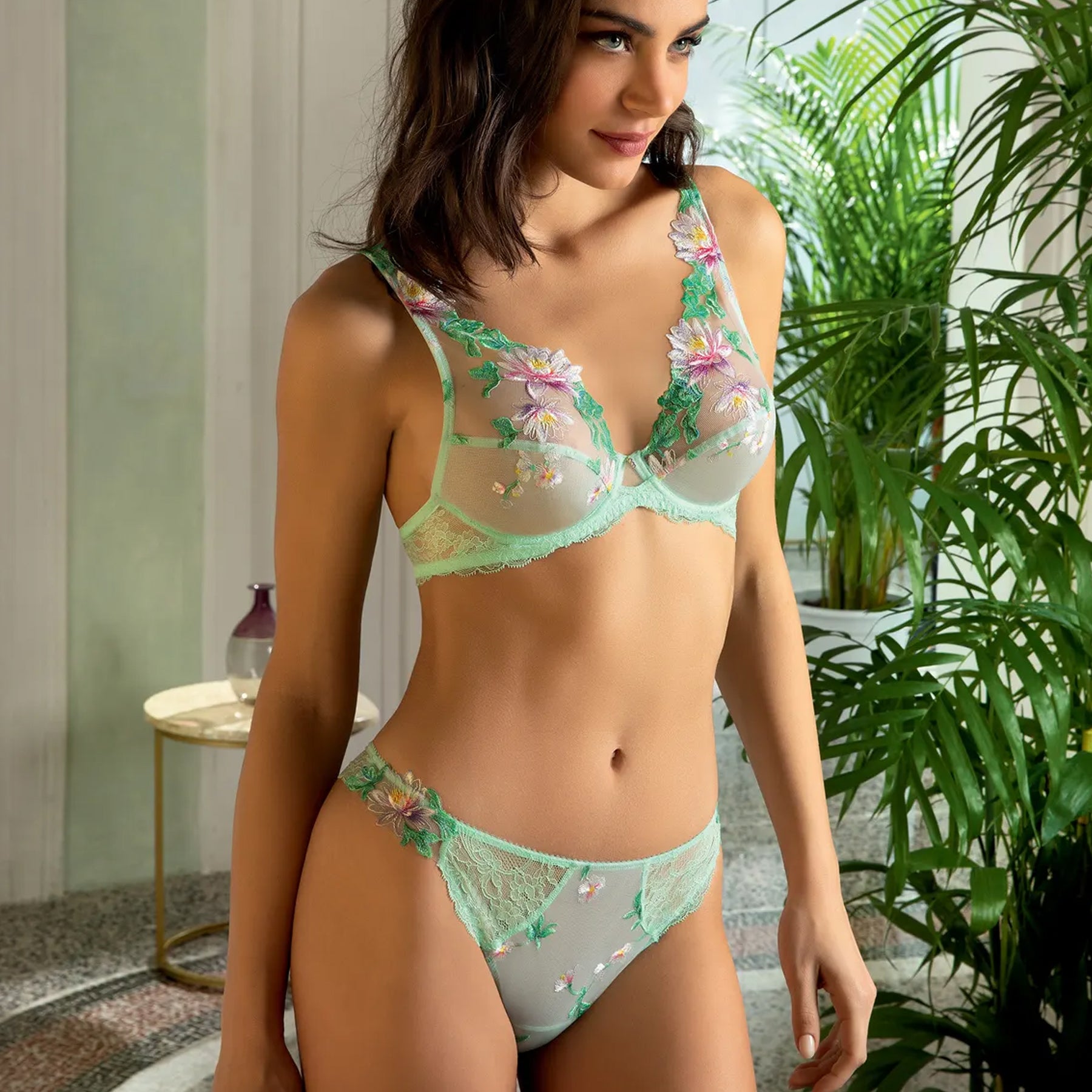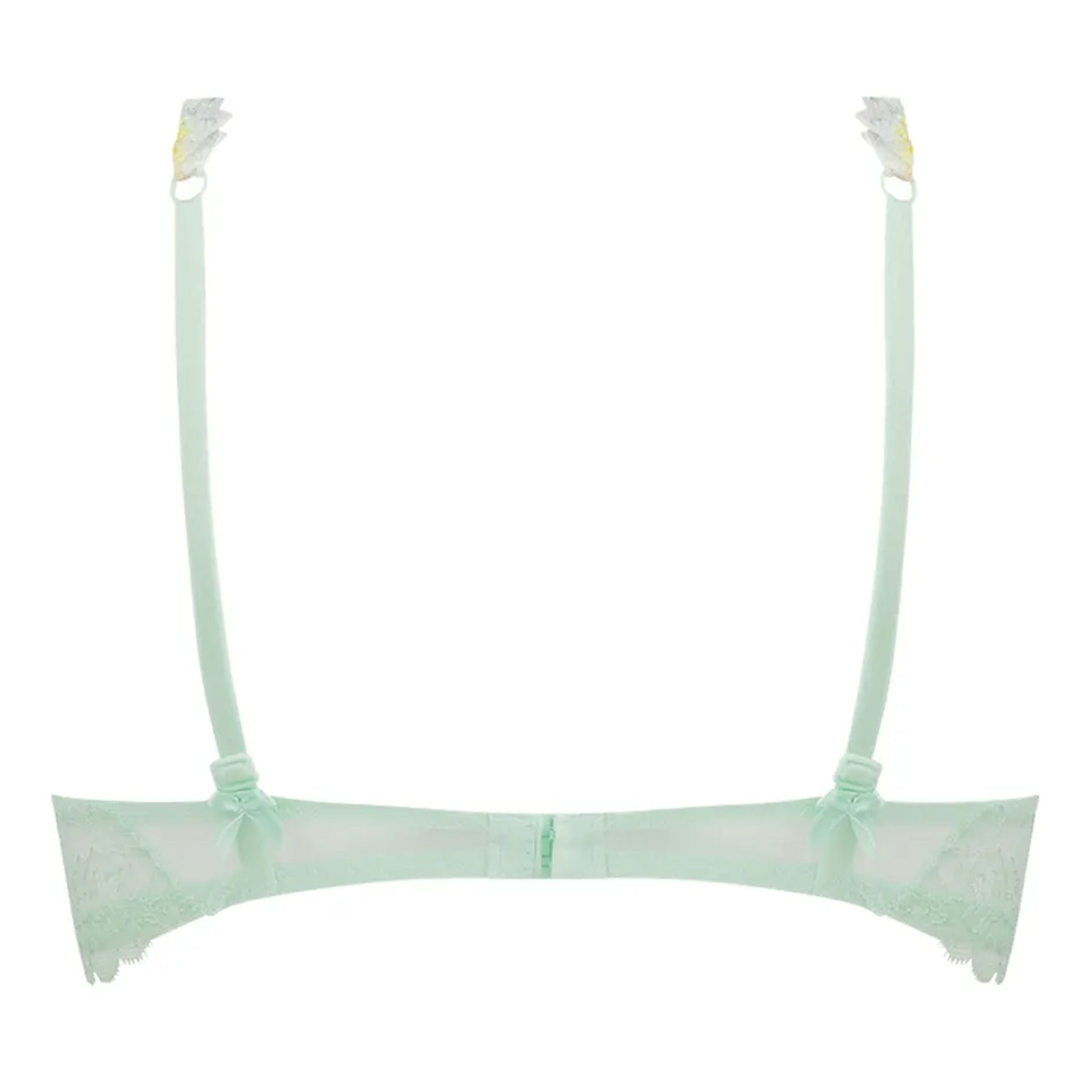 Lise Charmel Amour Nymphea Plunge Bra
The Amour Nymphea collection from Lise Charmel sounds delightful for the spring season. The use of festive colors and floral motifs creates a sensual and light look, capturing the essence of the season. The collection's focus on freshness and magic adds an extra touch of allure. The finesse of the Calais lace used in the collection is designed to accentuate your silhouette and enhance your natural beauty. Calais lace is known for its intricate and delicate patterns, adding a touch of elegance to the overall design.
tyle#: ACH7459
Style: Plunge Triangle Bra
Fabric: 

70% Polyester, 21% Polyamide / Nylon, 7% Elastane / Spandex, 2% Cotton

Design: The Amour Nymphea collection's plunge bra is designed to provide both a natural look and comfort and support through its quality materials. The bra features a print that enhances the natural appearance of the bust, creating a flattering silhouette. Additionally, the plunge design offers a low center front, making it suitable for low-cut or plunging necklines. To ensure comfort, the bra is crafted using high-quality materials that are soft against the skin. The materials used may vary depending on the specific design of the Amour Nymphea collection but commonly include a combination of fabrics such as microfiber, lace, and elastane. These materials offer a comfortable fit, allow for breathability, and provide support where needed.
Fit and Tips: Fits true to size.