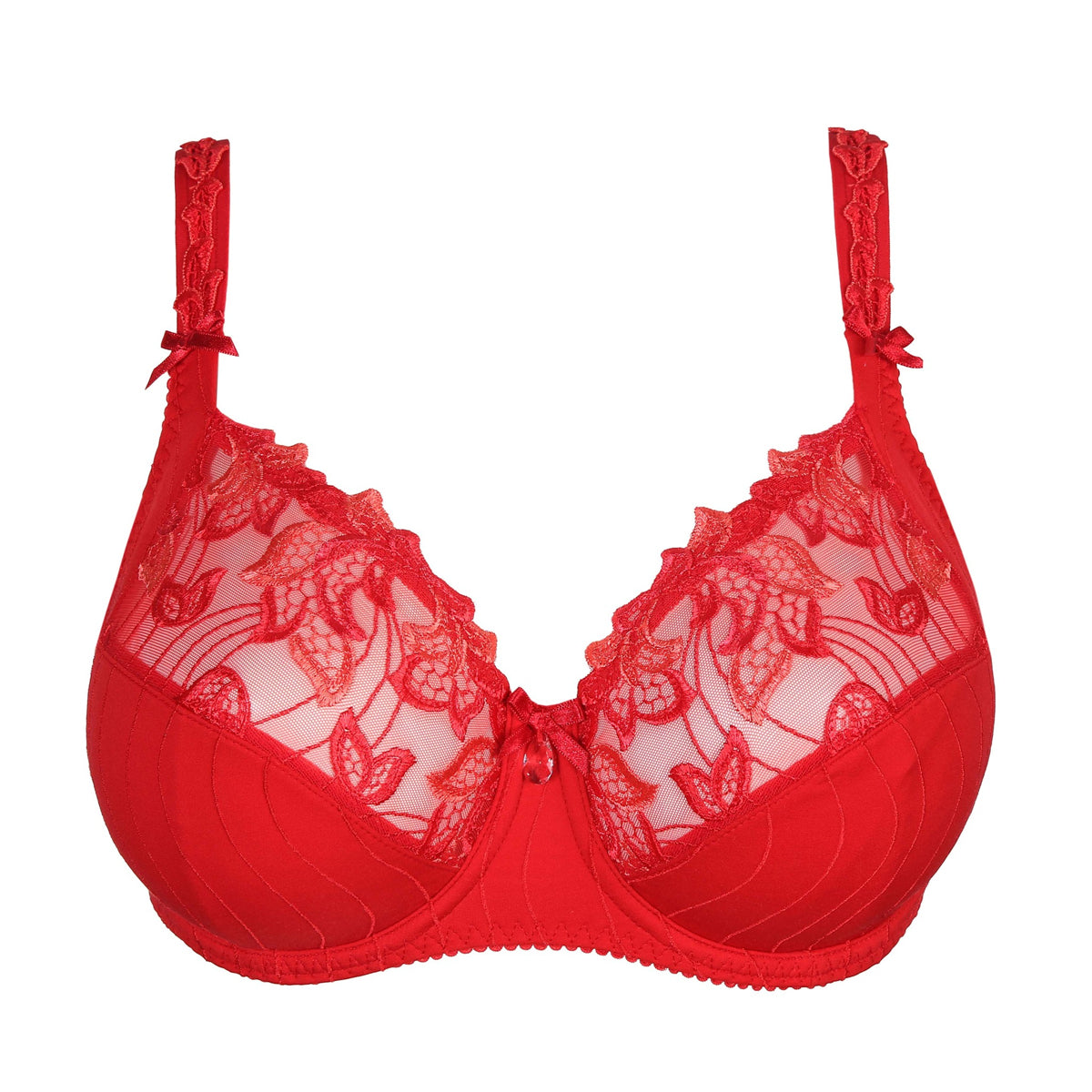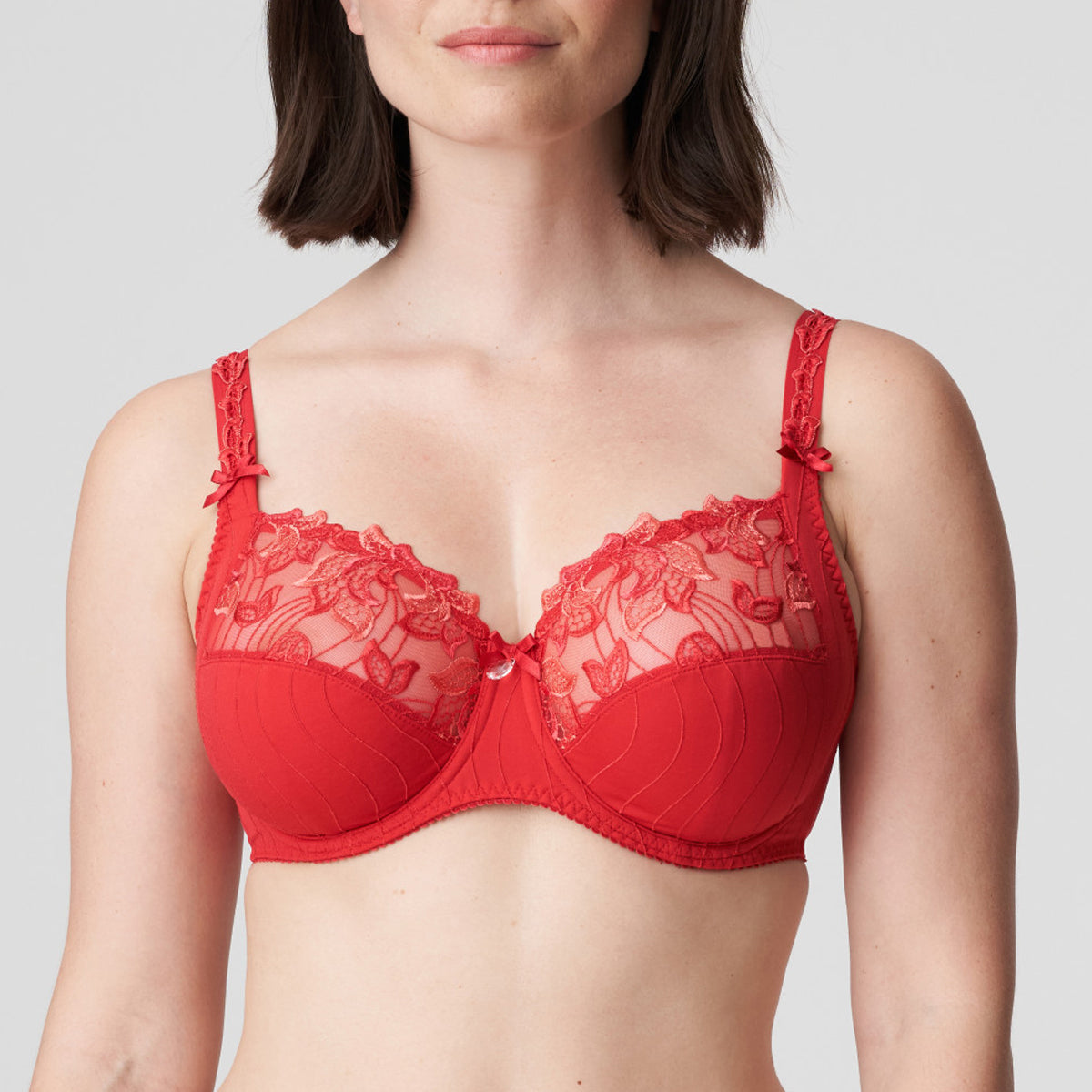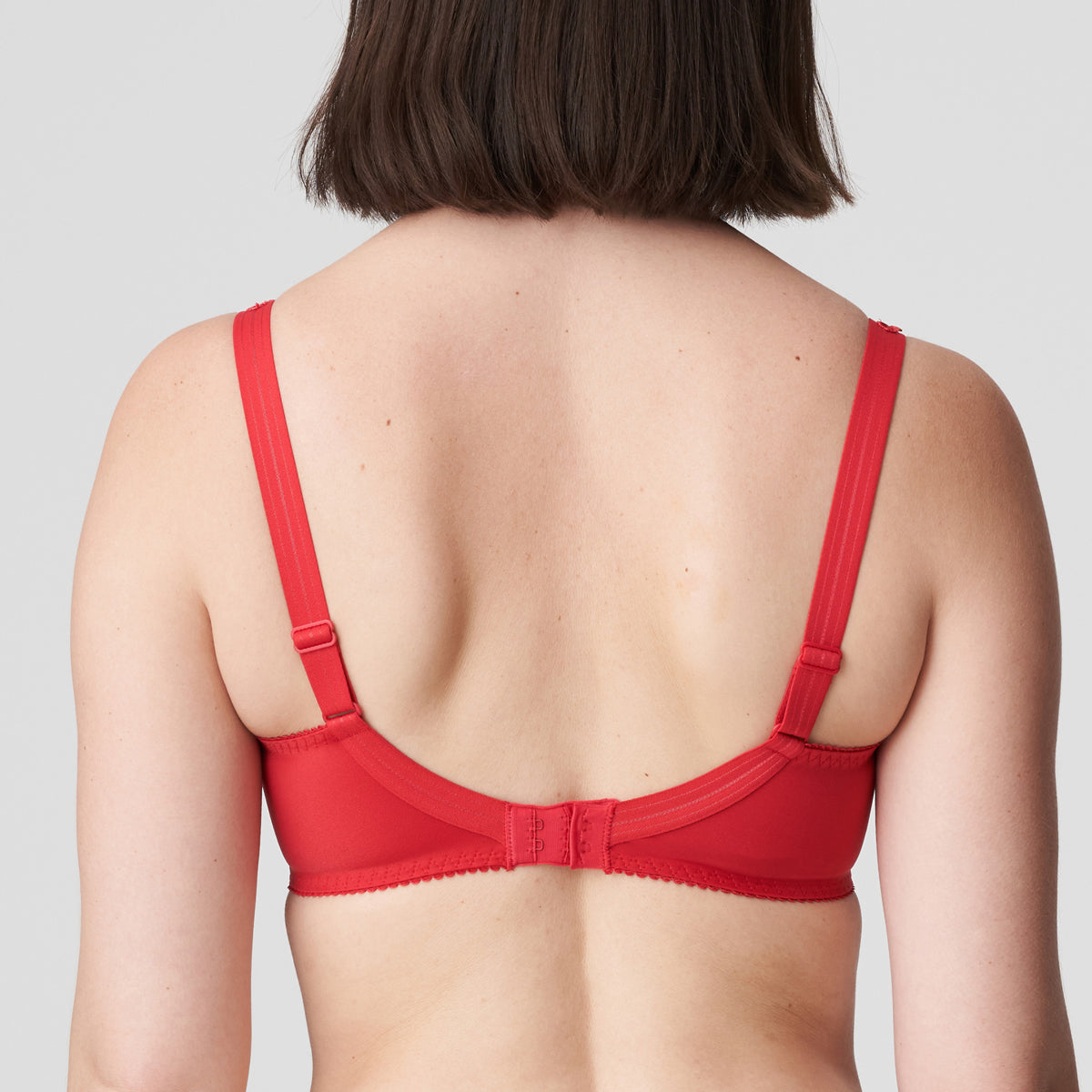 PrimaDonna Deauville Full Cup Bra
The PrimaDonna Deauville collection offers the ultimate in fashion, luxury and divine comfort. Three-part bra with a legendary fit and an elegant, airy look. With subtle shimmery embroidery on the cups and straps. Scarlet, a fiery red hue.
Style #016-1810 / 016-1811
Product Type: Full Cup Underwired Bra
Fabric: 55% Polyamide, 25% Polyester, 15% Cotton, 5% Elastane
Design: Three-part full cup bra with stunning embroidered details along the top of the breasts.
Fit and Tips: Higher sides provide more support along with a wide back band to hide any back bulge.
Very comfy
My favourite brand always stick to prima Donna. Stay with me for long time. Design is so beautiful and feminine
Comfortable and beautiful
I have been wearing PrimaDonna for years and love them. They are beautiful and comfortable to wear and long lasting.
Highly recommended.
Best there is!
Been buying these for years!! Best fit ever!
Amazing!
Great fit and support, doesn't even feel like you're wearing a bra. Prima Donna is my new fav brand
Fantastic fit
Best fitted and support bra I've ever purchased! Worth every penny. Nothing to compare with it.