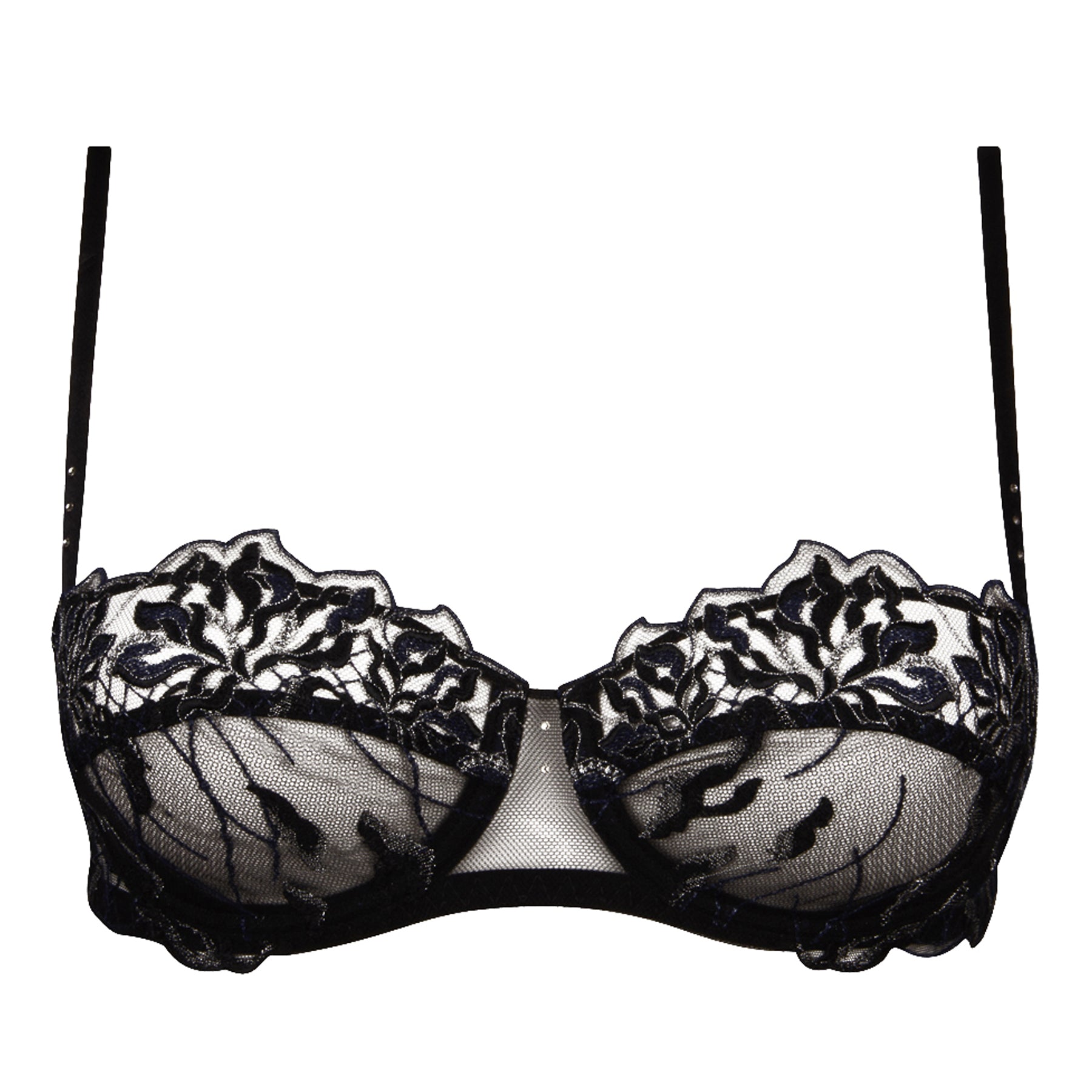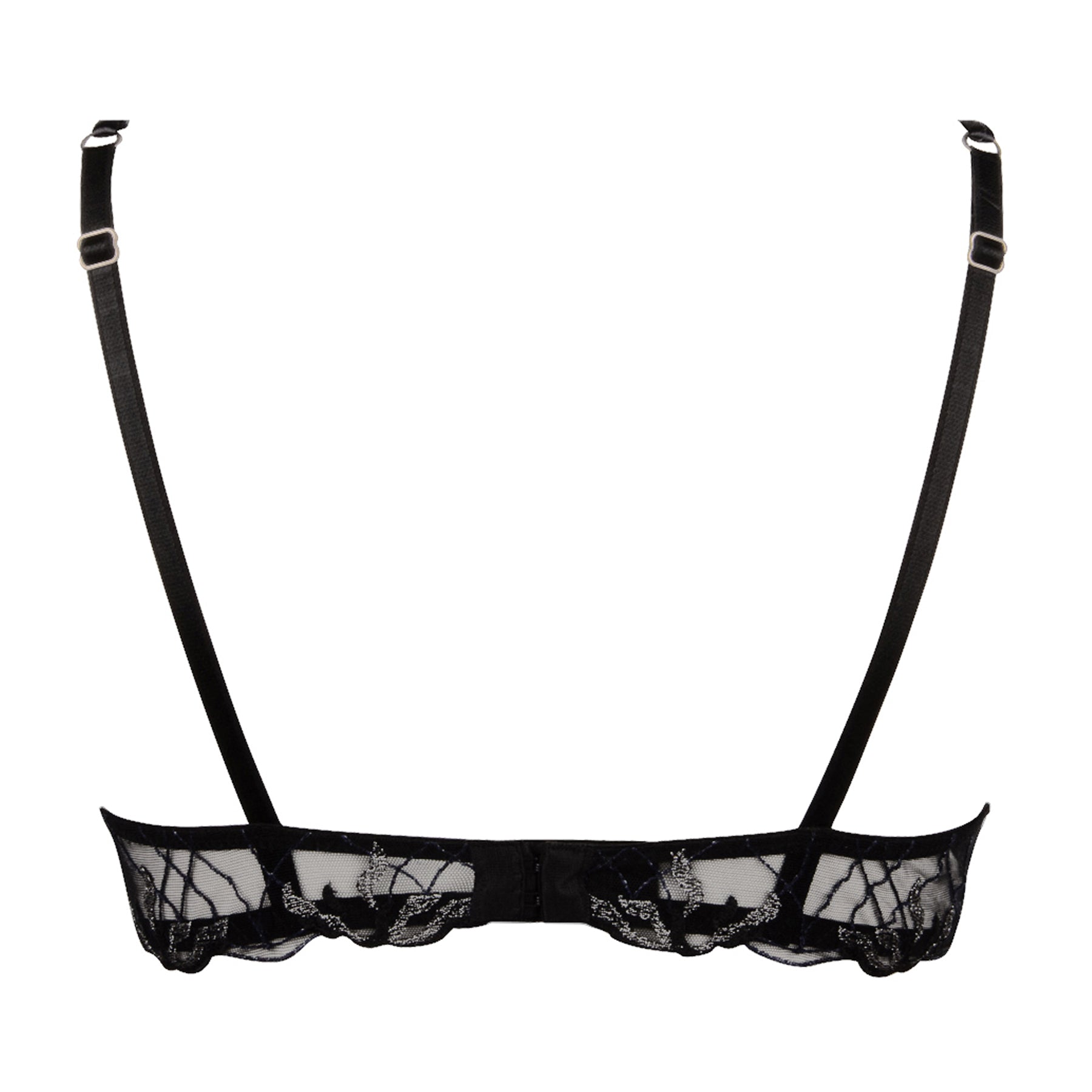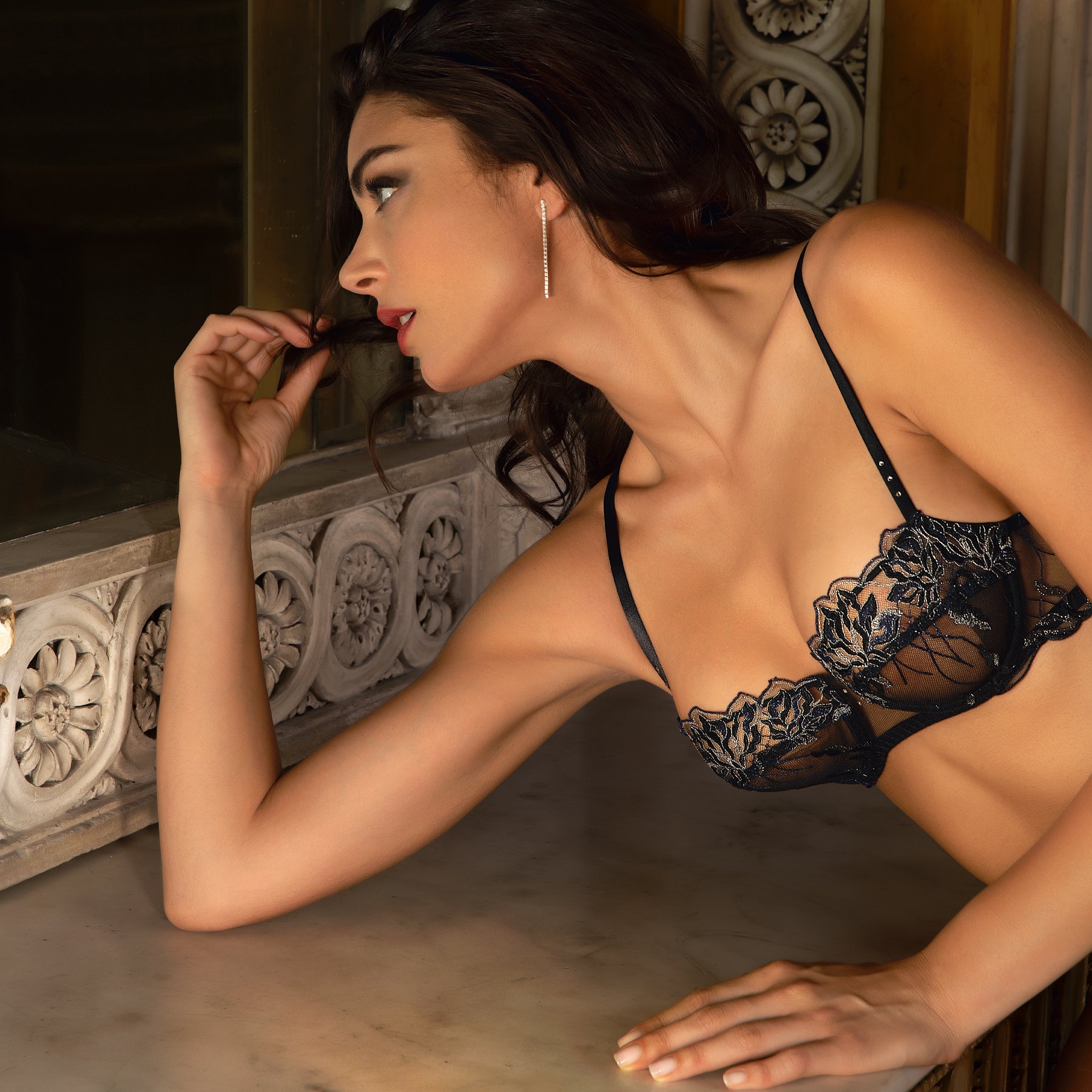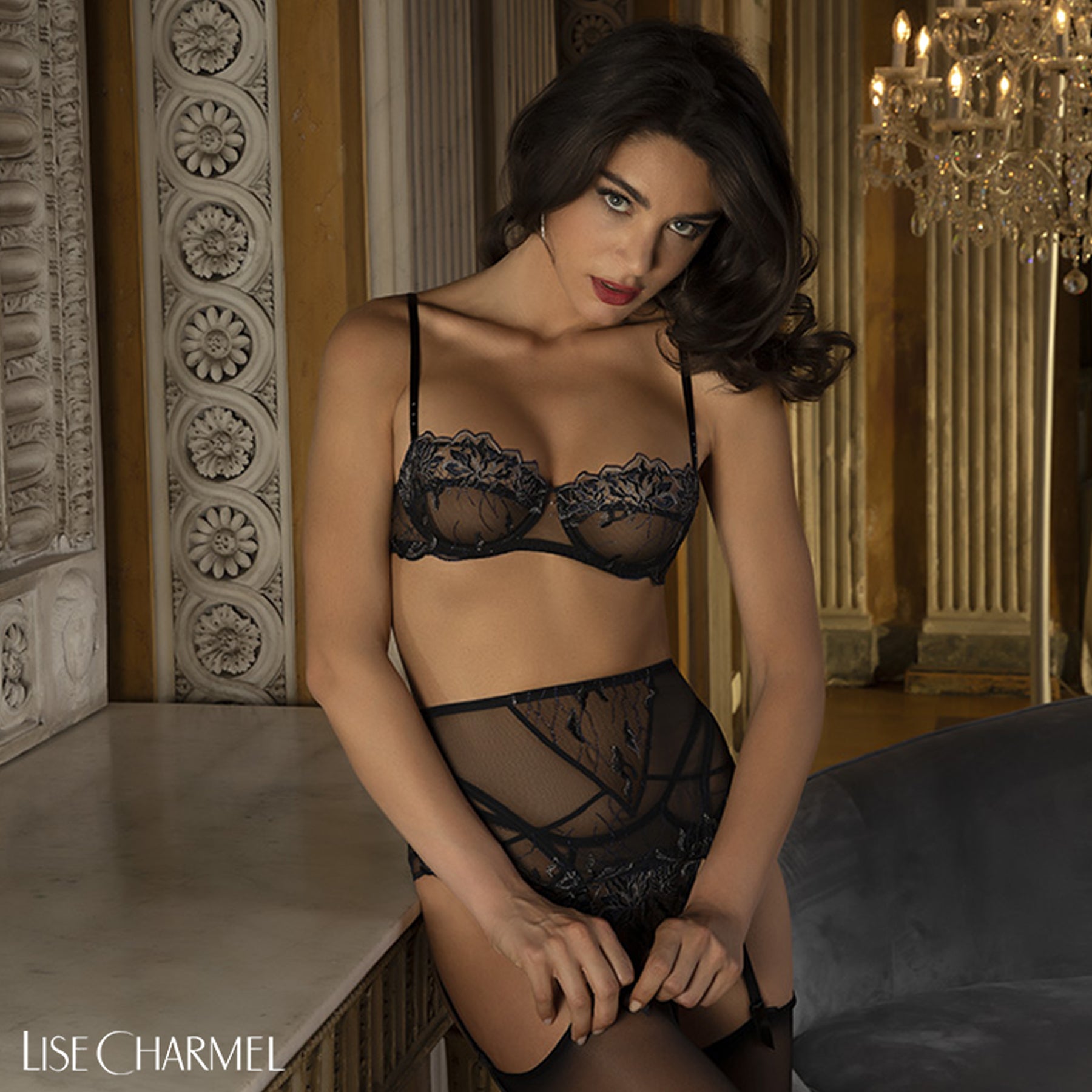 Lise Charmel Nuits Chics Demi Bra
Balconette bra from the Les Nuits Chics collection by Lise Charmel.Soft underwire bra, horizontal cutout.  Les Nuits Chics à Paris line invites you to party on an enchanted night. Flowers fly away in reflections of silvery light. The luxurious embroidery with sparkling Silver and Blue threads captures a dazzling light on a transparent Black background that fades on the skin. The light cuts, structured by cutouts of tulle, deliciously enhance the silhouette with a perfect fit. An exceptional sensual line by Lise Charmel.
Style#: ACH3035
Style: Demi Cup Bra
Design: 

Wear a natural, rounded neckline while femininity.

 

Cup in sparkling multi-thread embroidery on invisible tulle, scalloped at the neckline.

 

The basque, while transparent between the throat, is enriched with an embroidered scalloped braid on the sides and back. 

The straps and between the throat are embellished with rhinestone motifs coordinated with the embroidery.

Fit and Tips: Fits true to size.