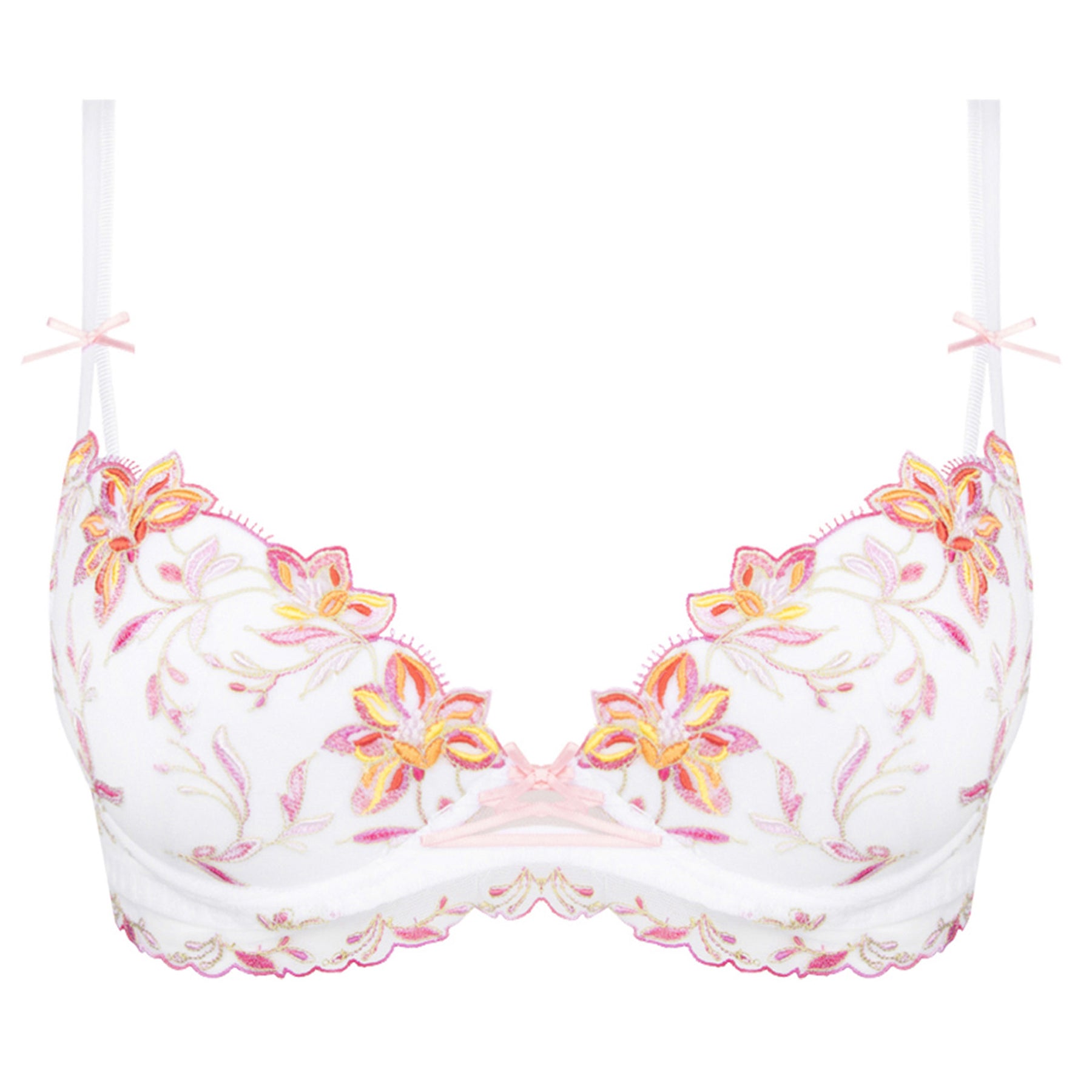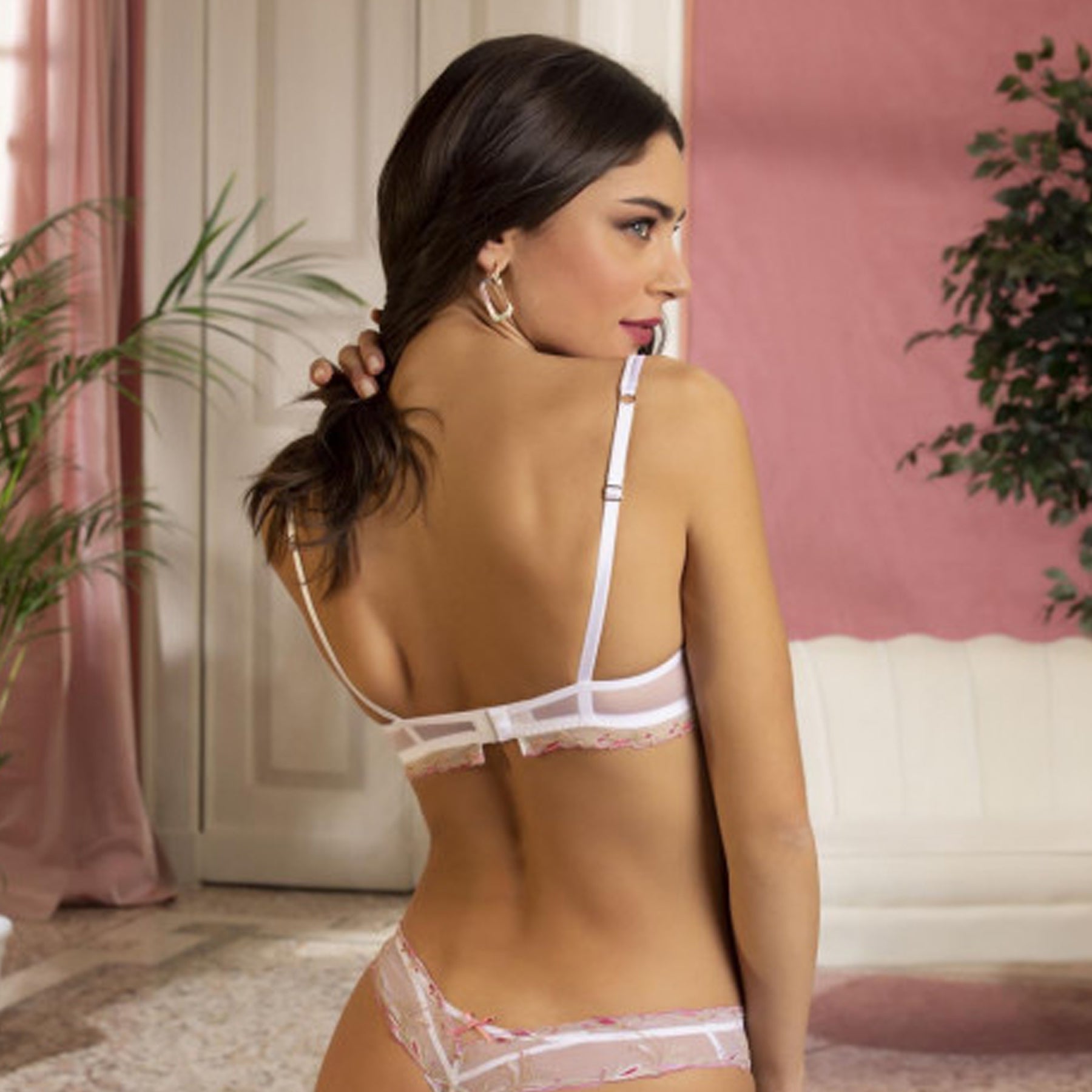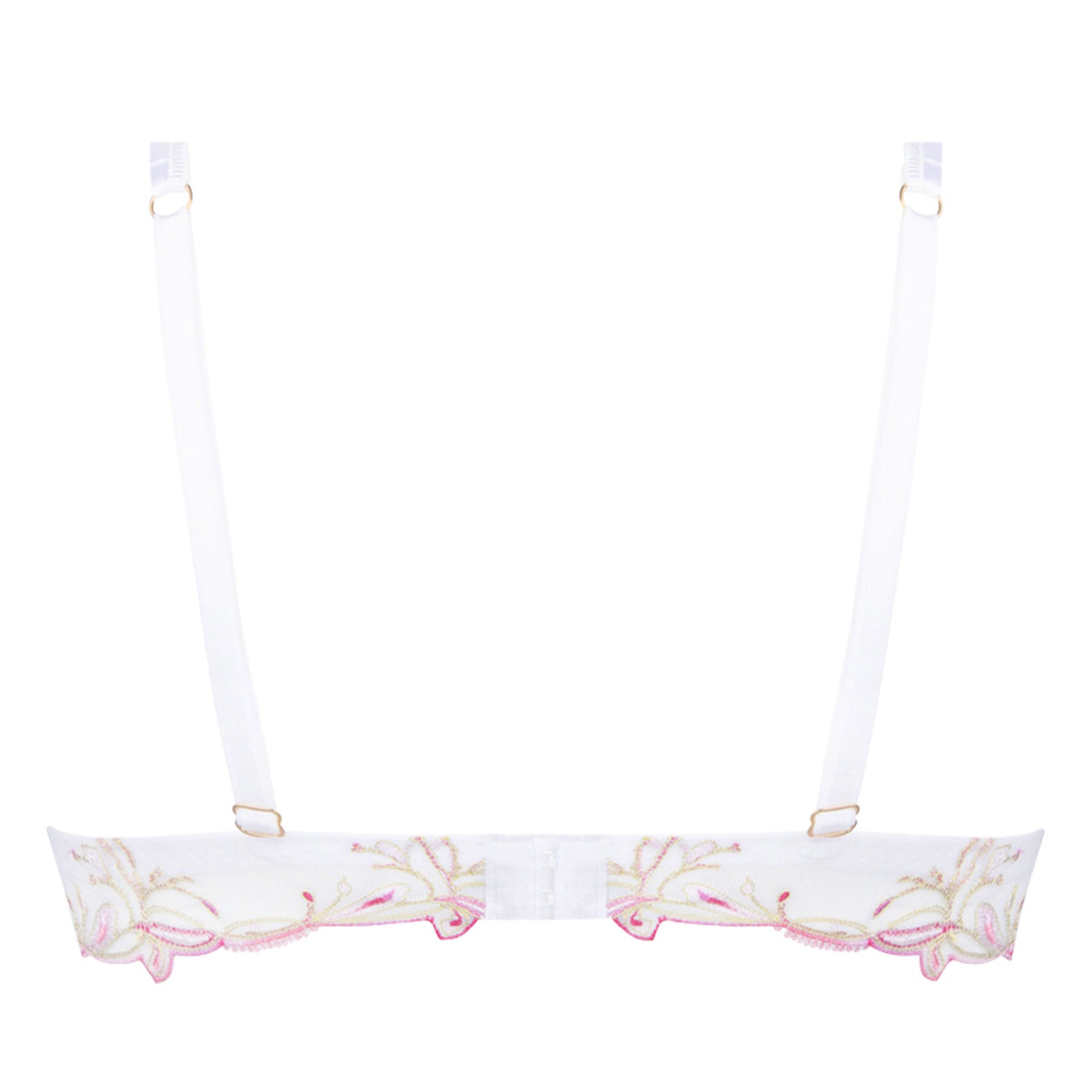 Lise Charmel Été Frivoli Contour Push-Up Bra
 In a cheerful palette of tangy colors, Eté Frivole by Lise Charmel inspires us with the joy of a sunny season. The luxurious Azalea Flower embroidery with shaded, alternating, and striped satin threads seduces its lightness and nuanced tones full of softness. Sensual lingerie in veil with embroidered patterns. Color White is Frivolous, dazzling, and full of charm.

Style#: ACH8563
Style: Push-Up Contour Bra w/ Underwire & Cookies
Fabric: 38% Polyurethan, 32% Polyamide / Nylon, 26% Polyester, 4% Elastane / Spandex.
Design: Cup in colorful bayadère multi-thread embroidery scalloped at the neckline. The tulle basque is enriched with a scalloped embroidered braid cutout on the side of the cup. The basque bottom is covered with a small embroidered scalloped band. The cleavage is enhanced by delicate colored lacing finished with a small knot. The double straps are embellished with a small colored bow at the front.
Fit and Tips: Fits true to size.