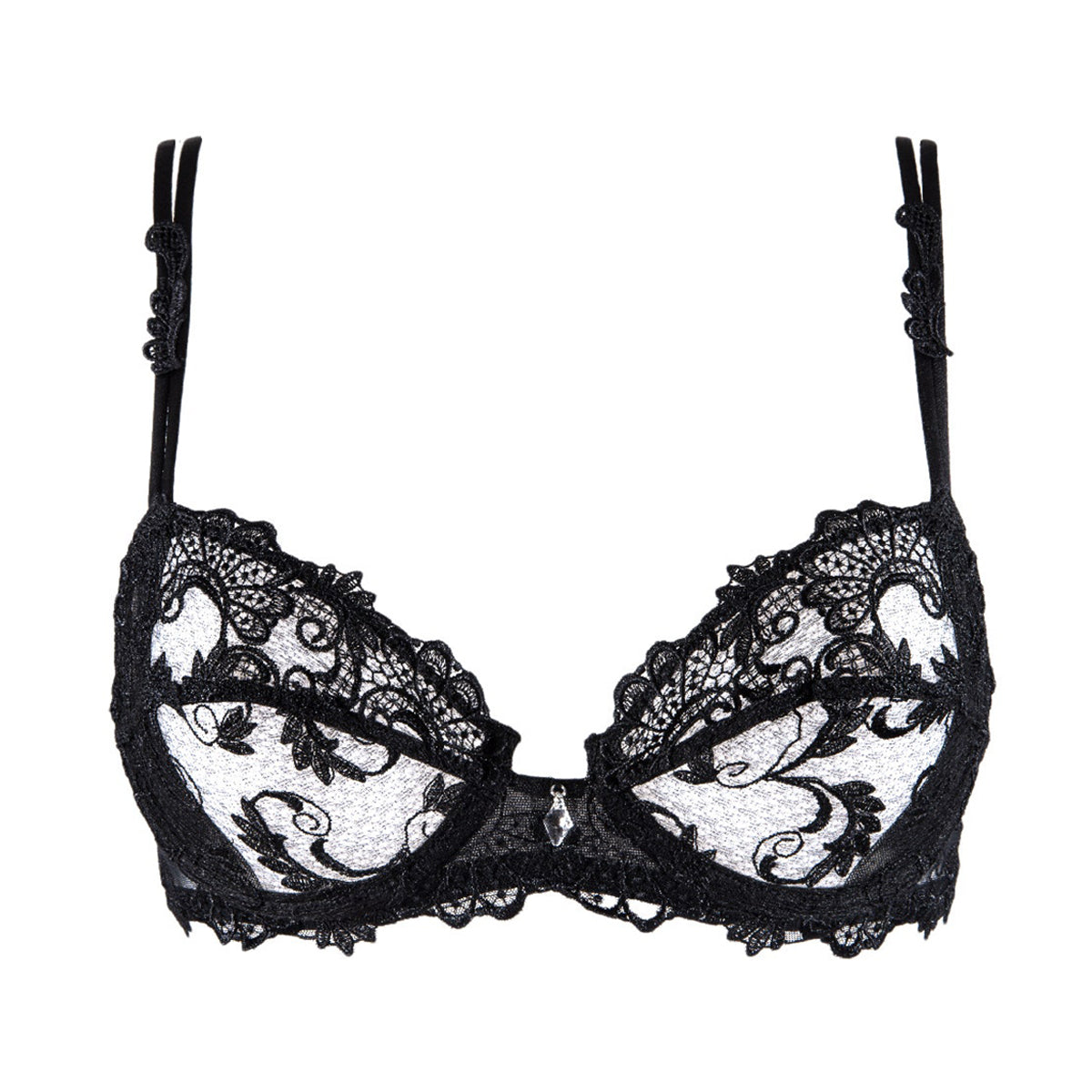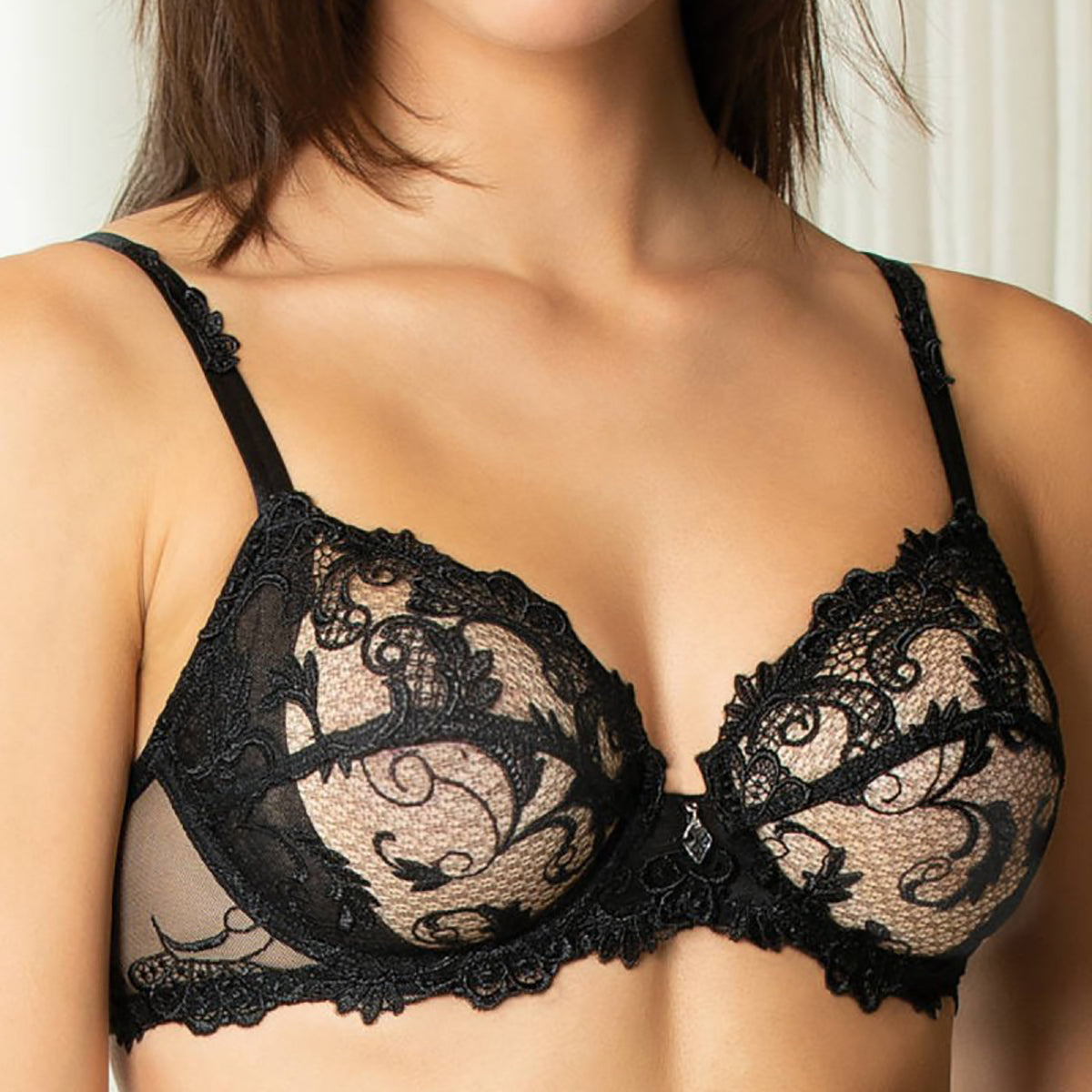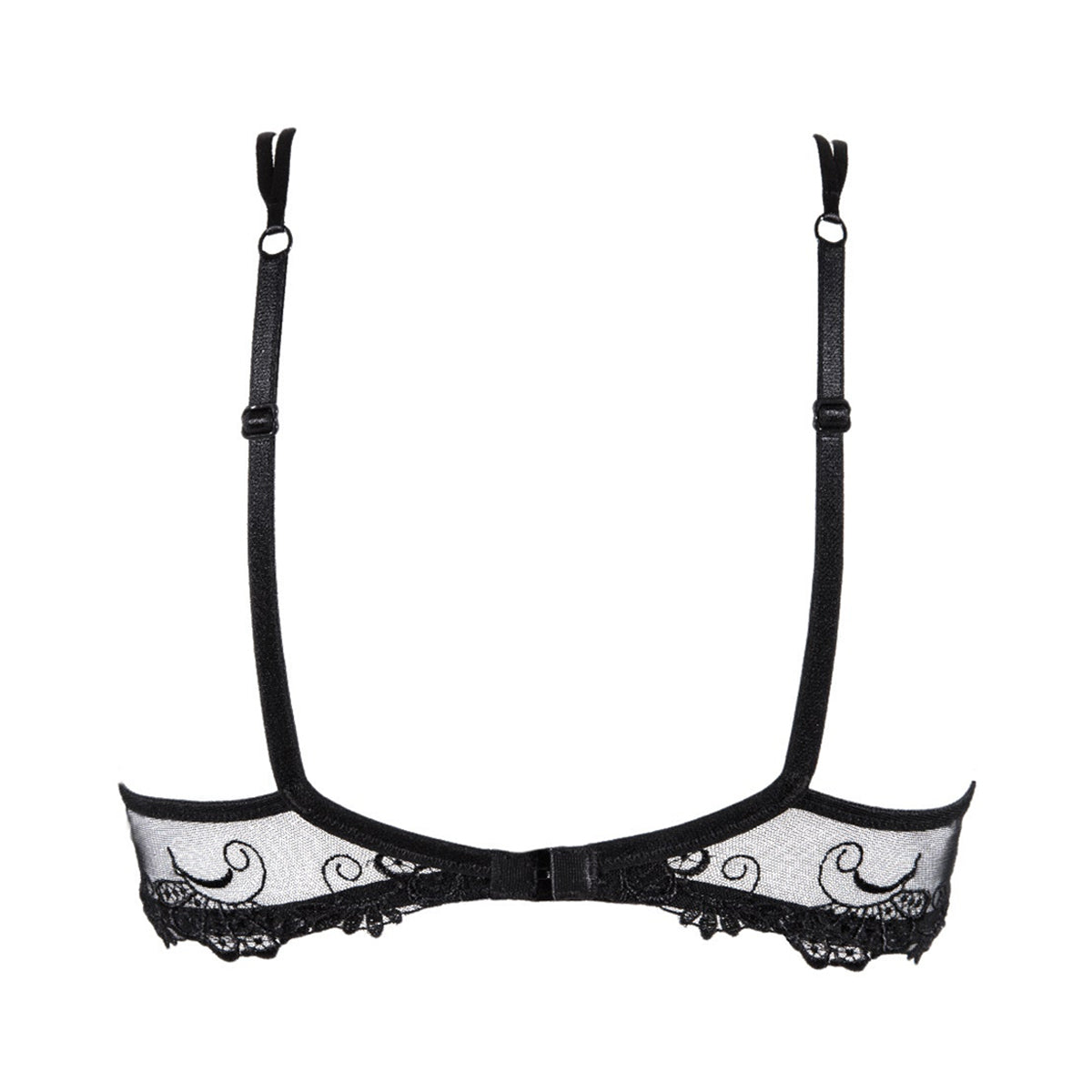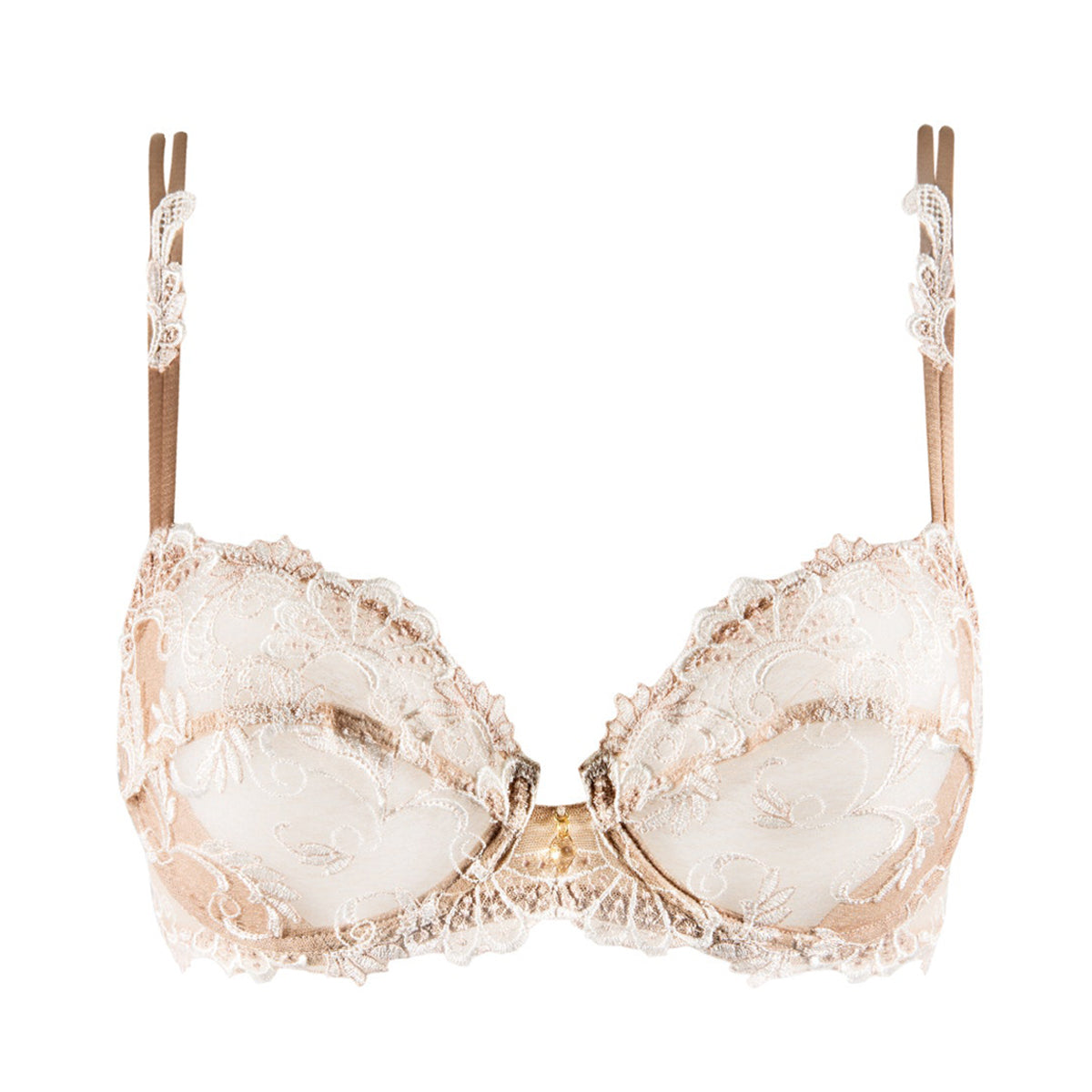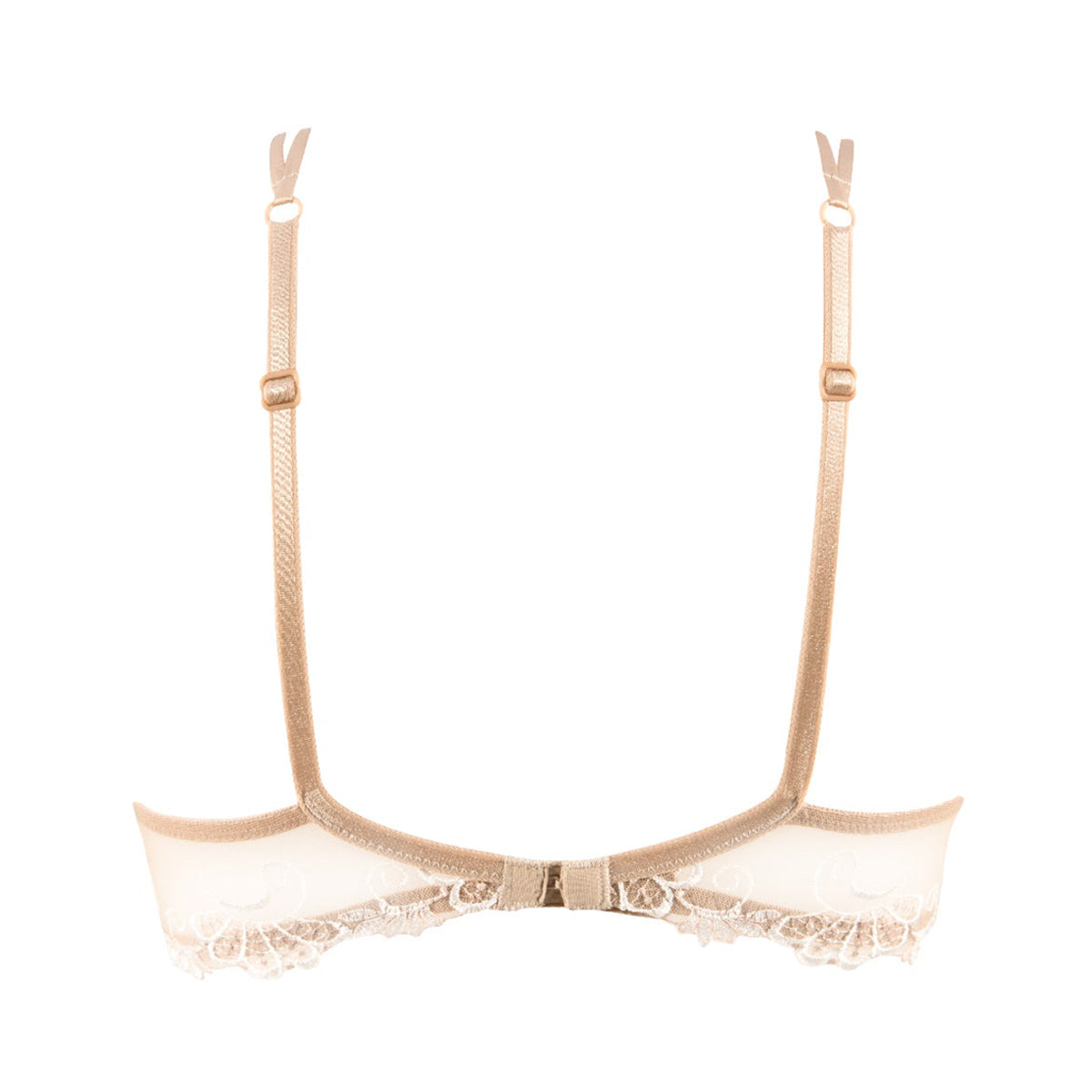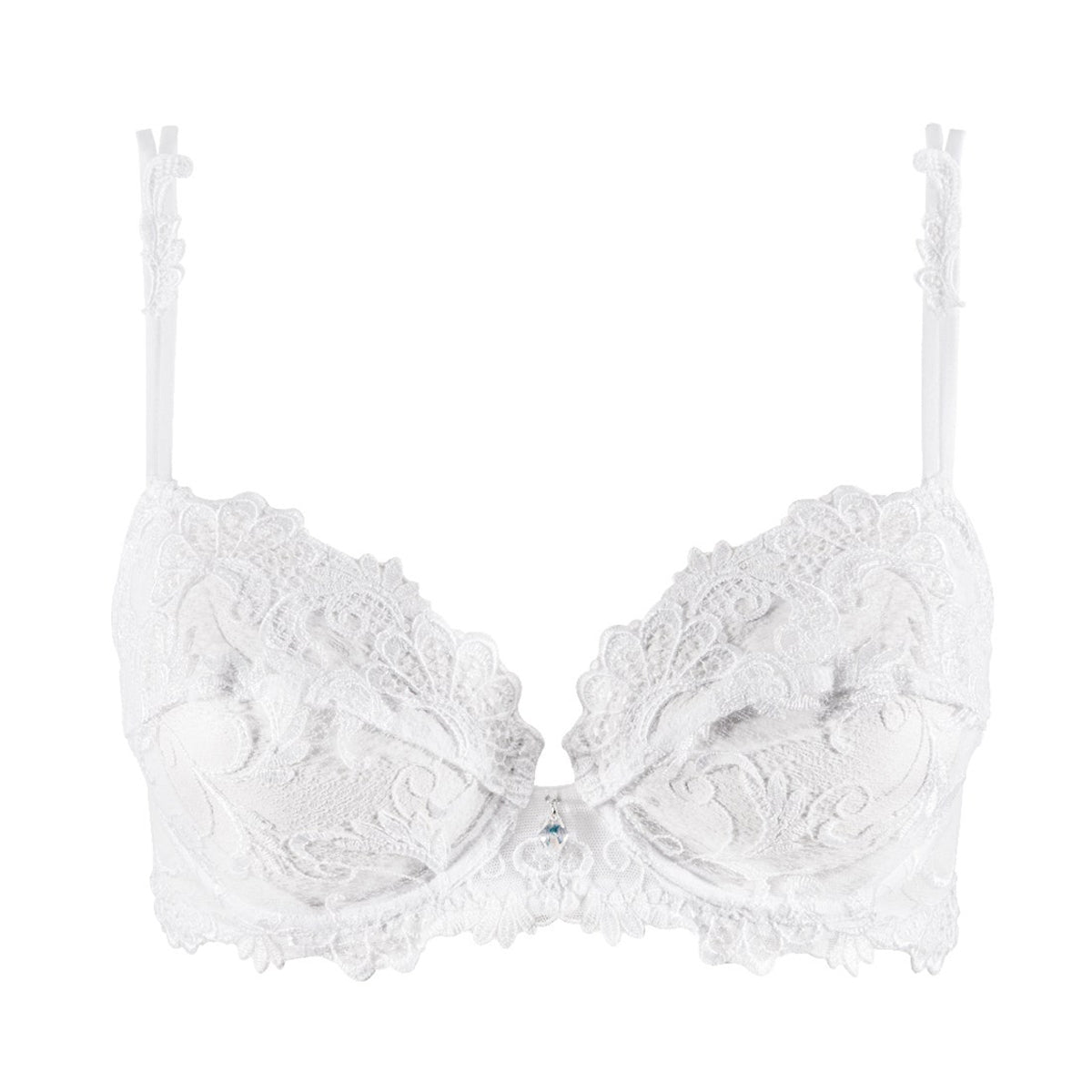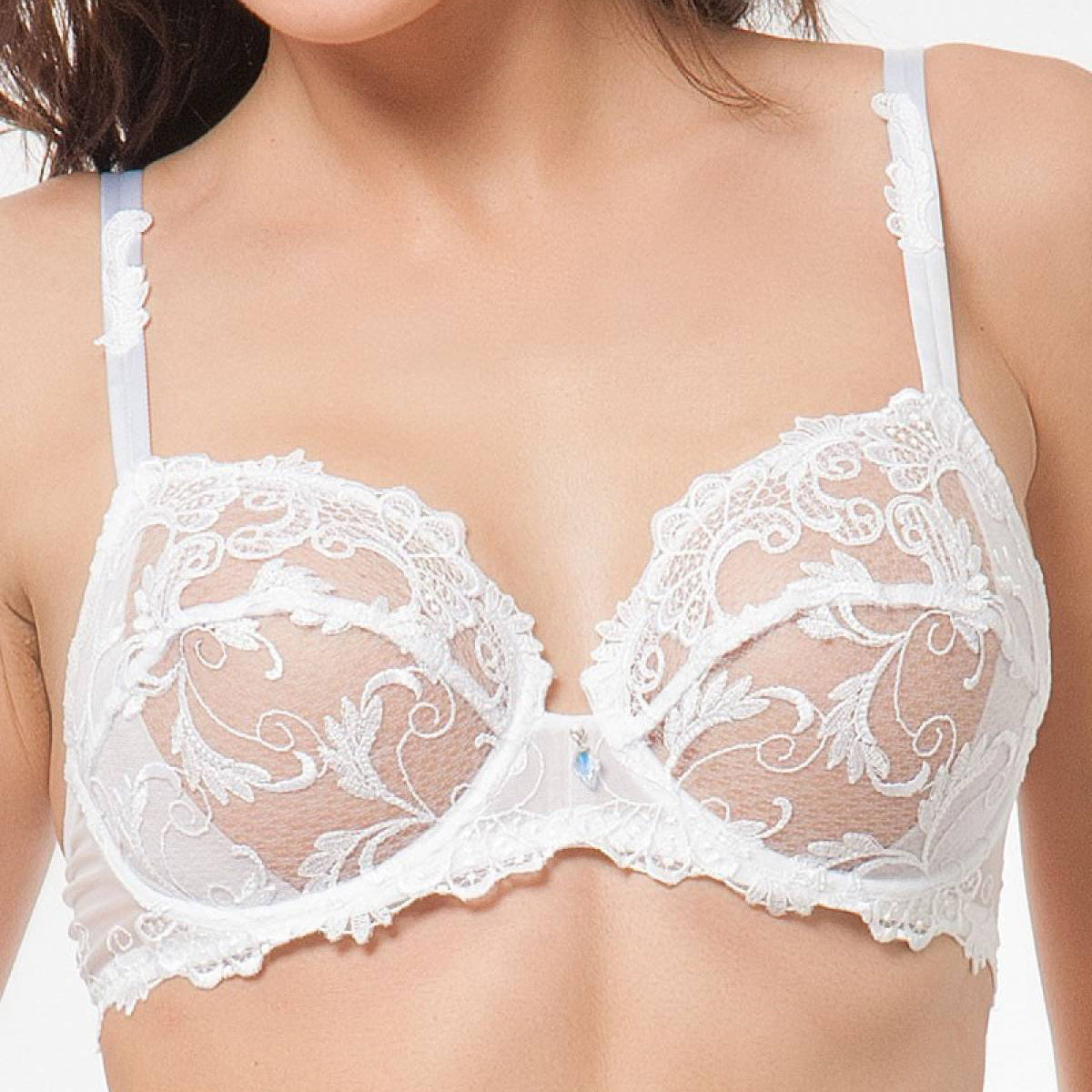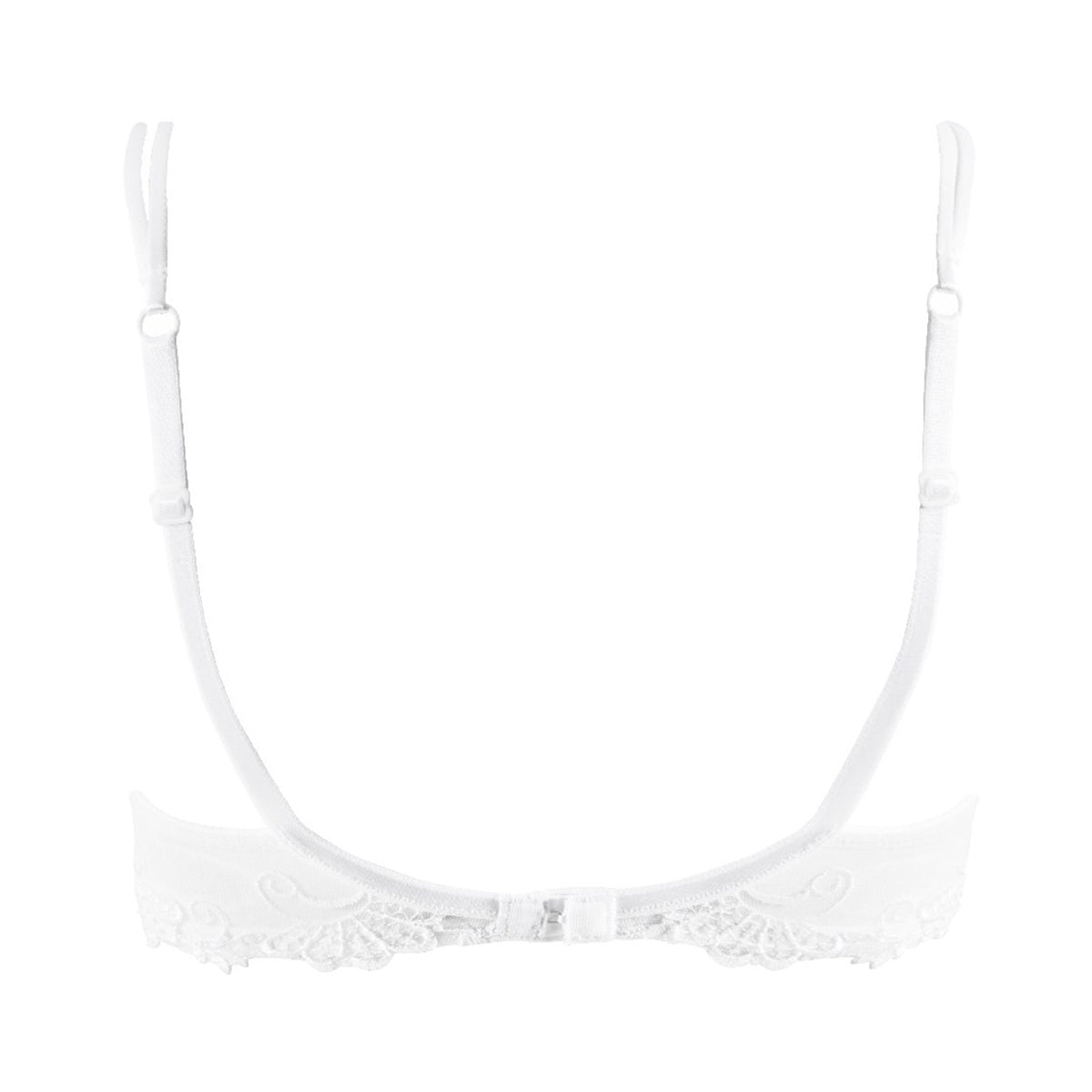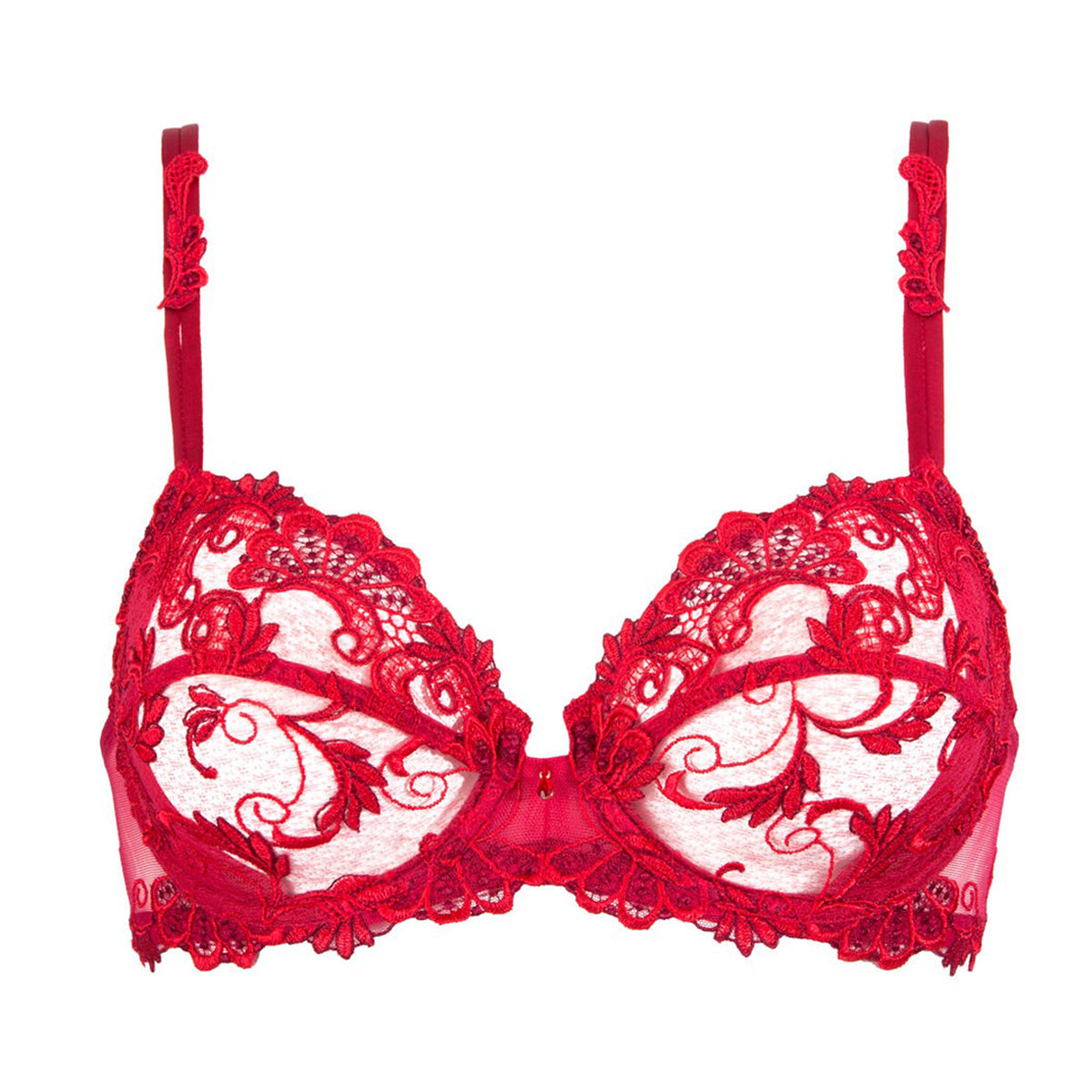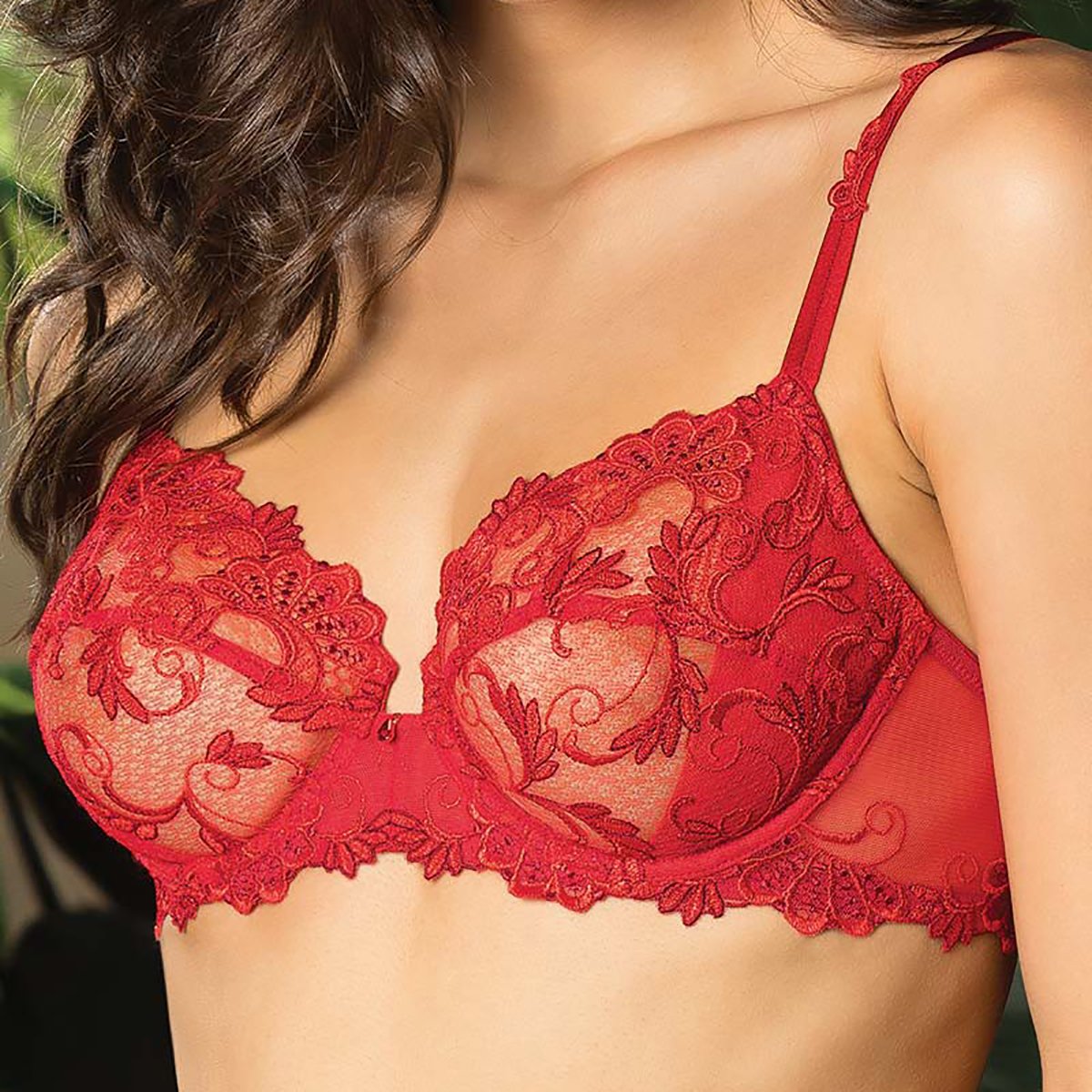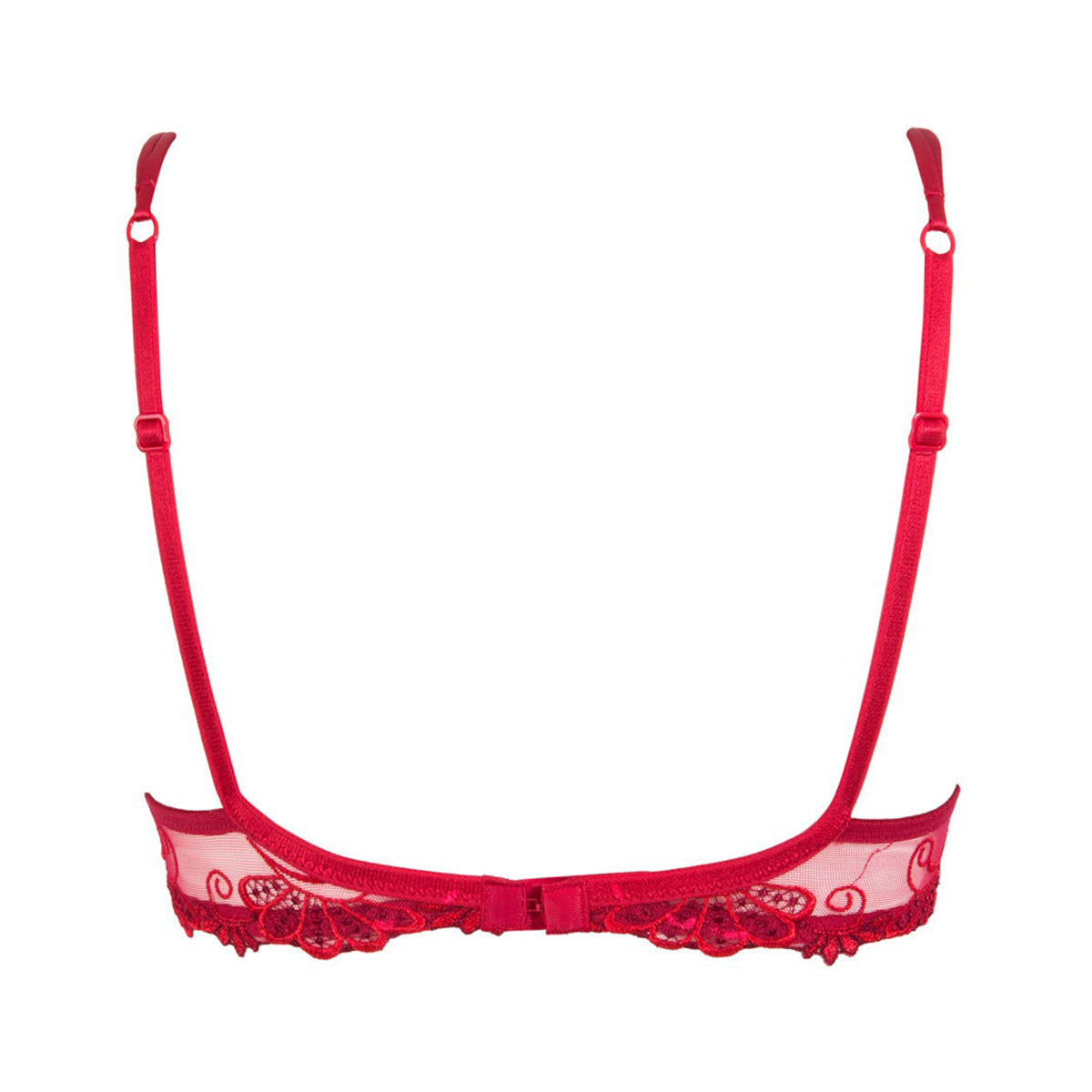 Lise Charmel Dressing Floral Full Cup Bra
Lise Charmel is the epitome of French luxury lingerie! A soft underwire bra with a horizontal cut. Shows off a natural, rounded shape. Features embroidered cups and band, spaghetti straps with a guipure motif and a sweet Swarovski charm.
Style#: ACC6088
Style: Full Cup Underwired Bra
Fabric: 53% Polyester, 36% Polyamide/Nylon, 7% Elastane, 4% Cotton
Design: Full coverage bra, but is sheer throughout. Guipure embroidery and motifs. Embroidered cups with a Swarovski charm at the center.
Fit and Tips: Fits true to size.