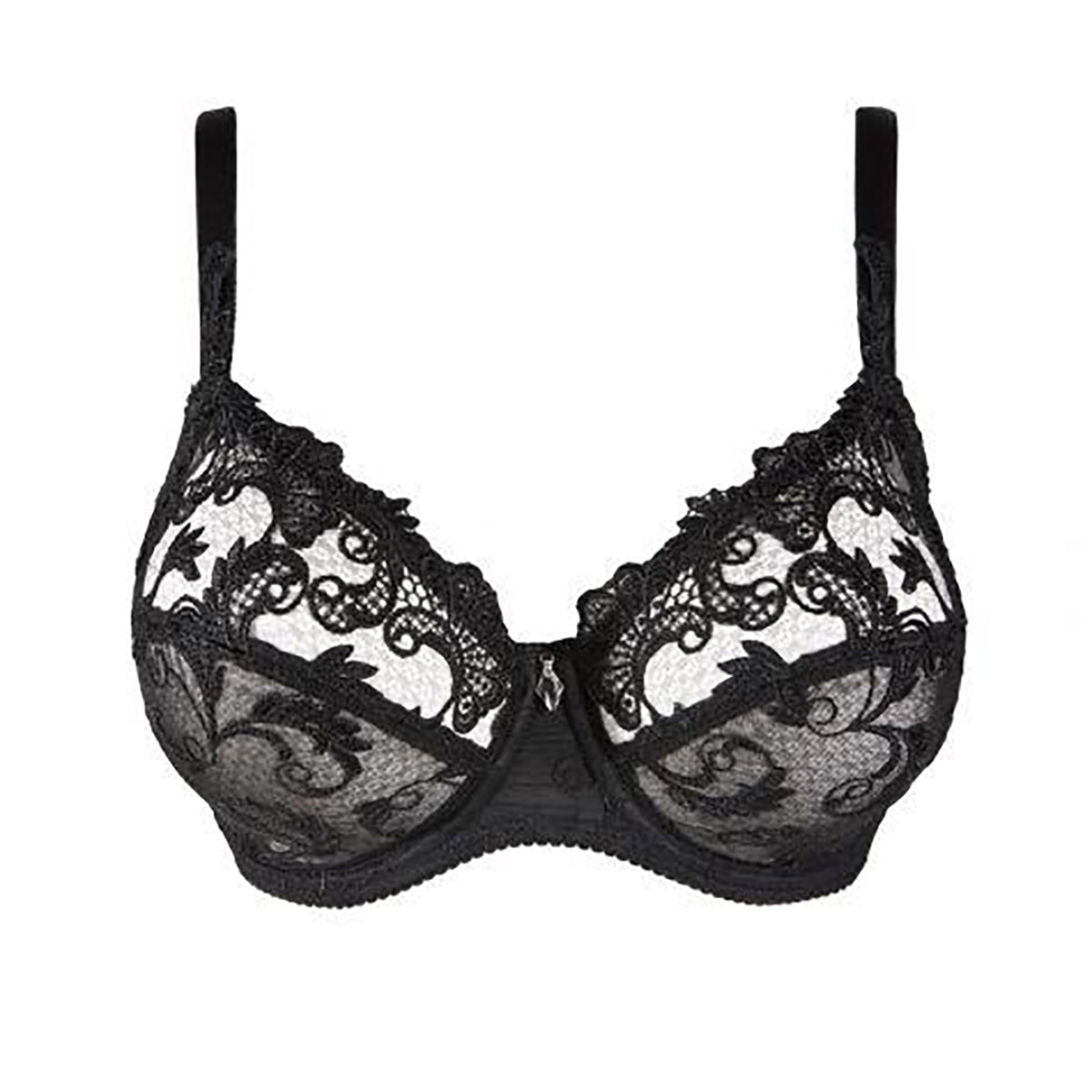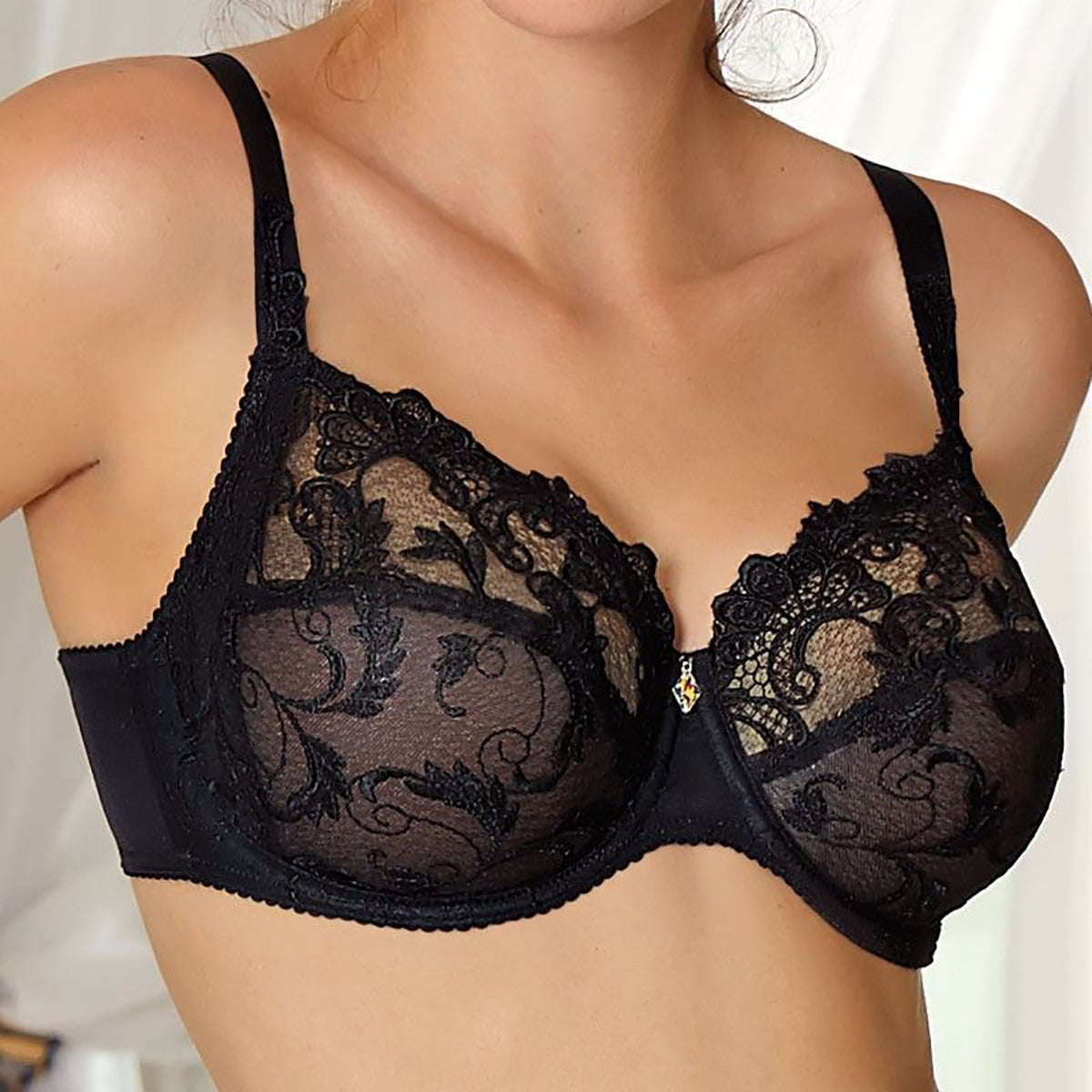 Lise Charmel Dressing Floral 3-Part Full Cup Bra
The Lise Charmel Charming Guipure Full Cup Bra is constructed of 3 parts which lifts, collects and supports the bust. The side panels are designed wider for better support.
Style#: BCC6188
Style: Full Cup Underwired 3-Part Bra
Fabric: 46% Polyester, 44% Polyamide, 7% Elastane, 3% Cotton
Design: 3-part underwire cup lifts and rounds with supportive, non-stretch mesh lining in lower cup panel. Embroidered Guipure and Calais Leaver's Lace cups with a Swarovski charm pendant. Lined side support panel helps bring breasts toward front and center.
Fit and Tips: Fits true to size.