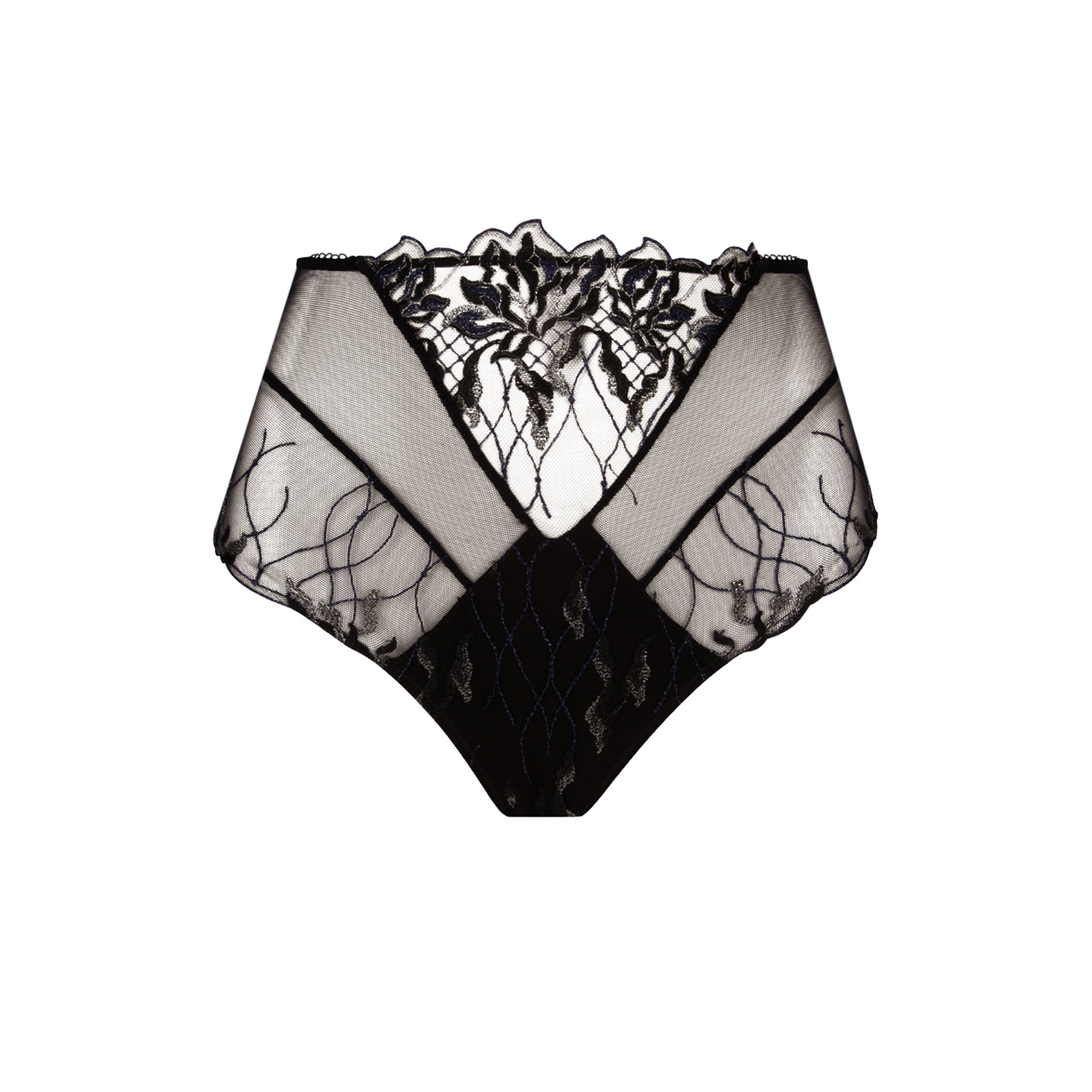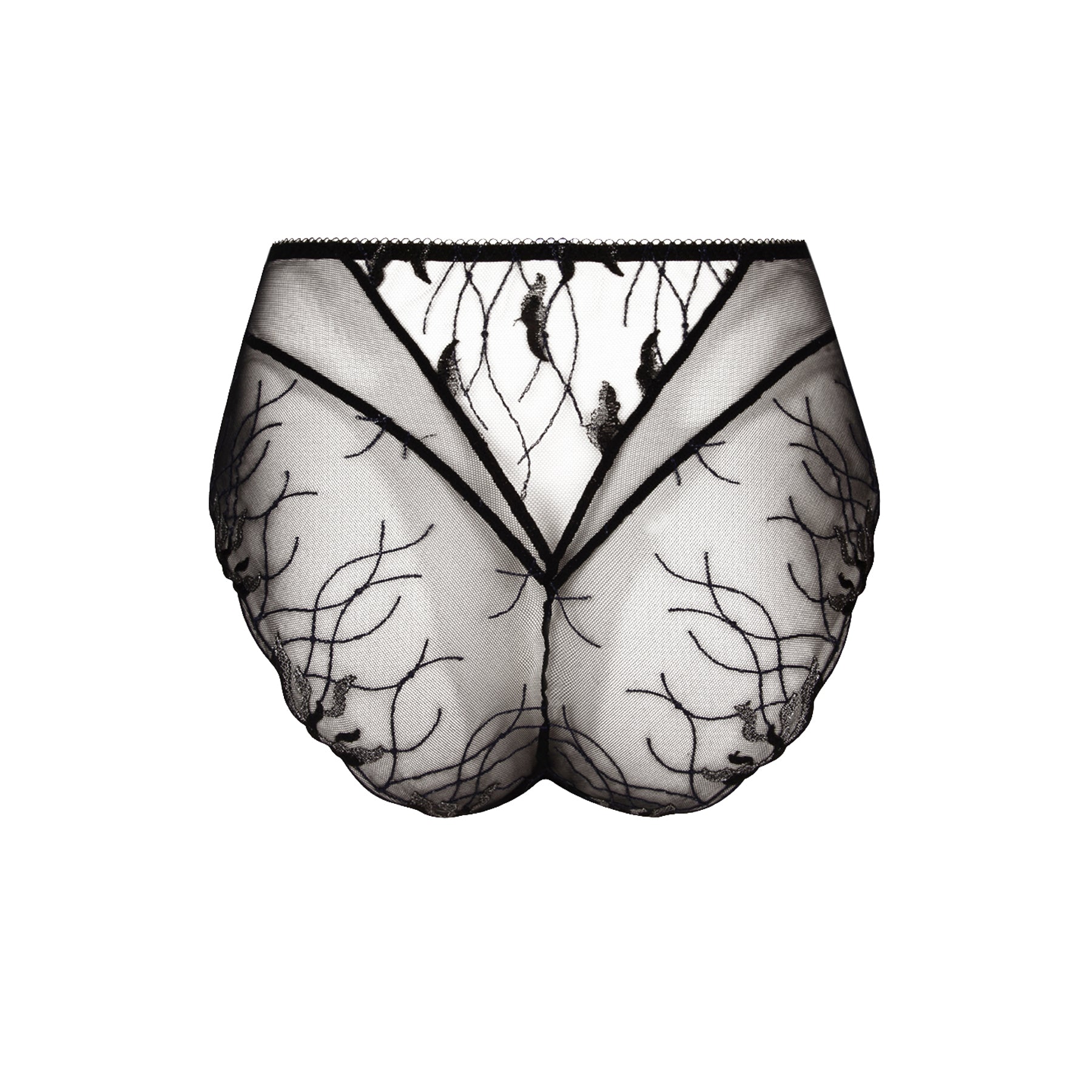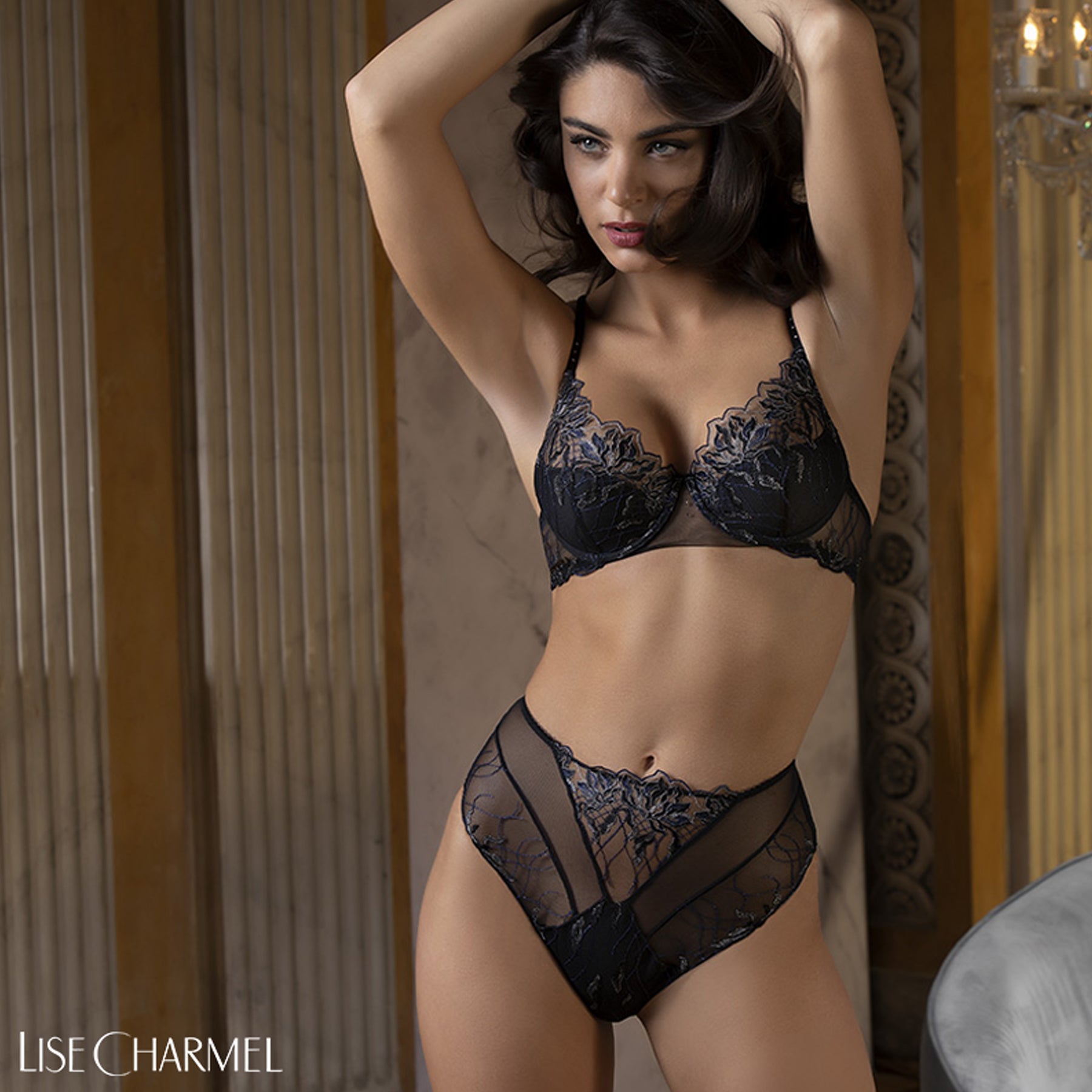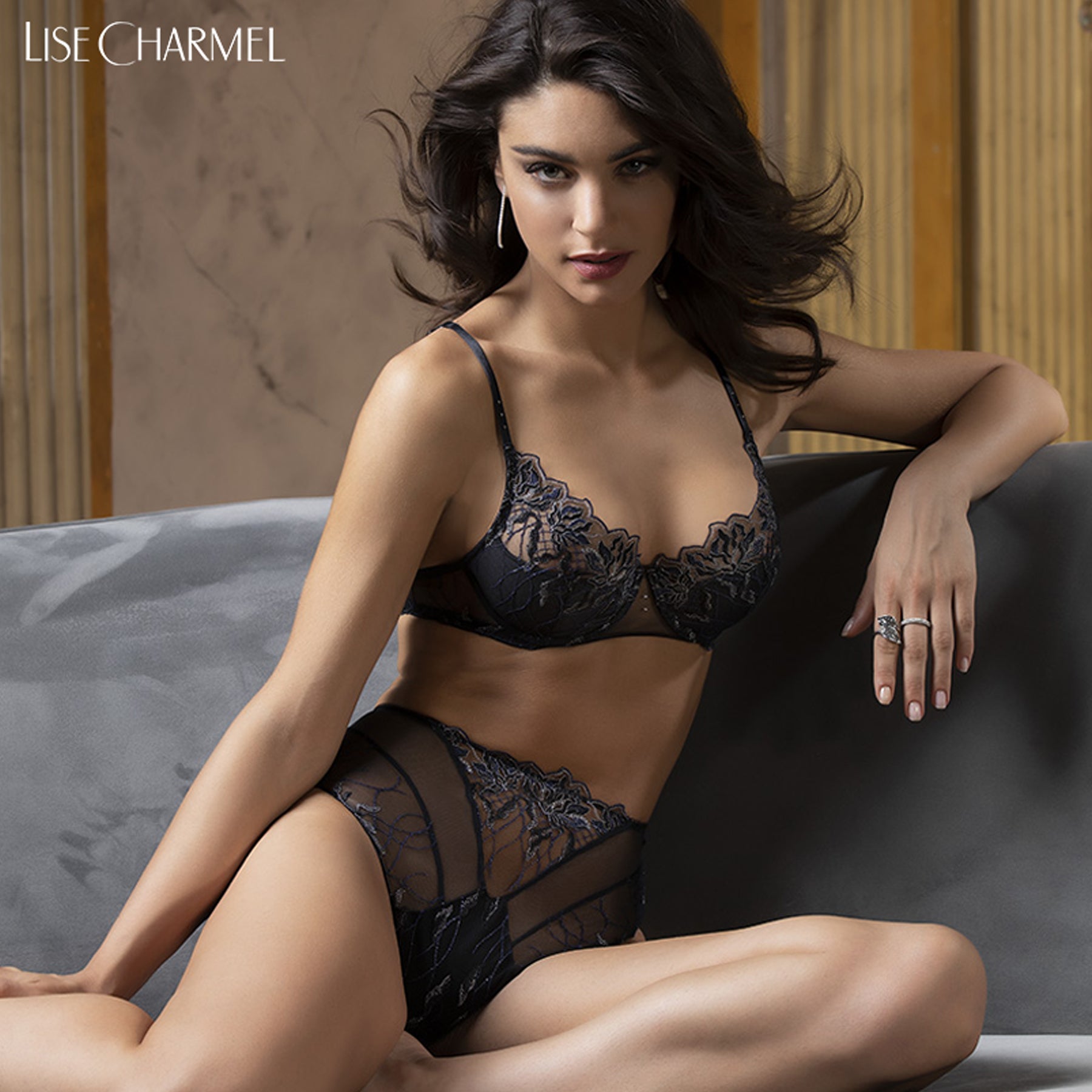 Lise Charmel Nuits Chics Full Brief
Sexy high-waisted panties from the Les Nuits Chics collection by Lise Charmel. The luxurious embroidery with sparkling Silver and Blue threads captures a dazzling light on a transparent Black background that fades on the skin. The light cuts, structured by cutouts of tulle, deliciously enhance the silhouette with a perfect fit.

Style#: ACH1935
Style: Culote Brief
Design: Lower front in width delicately embroidered with sparkling threads, topped with a triangle in multi-thread embroidery scalloped at the waist. The scalloped embroidered braid side is surmounted by a seamless tulle cutout on the side to the back. The top of the middle of the back is adorned with an embroidered width triangle. The lower side of the back is composed of a scalloped embroidered braid, topped with a tulle cutout. The waist is topped with a delicate fancy elastic. Les Nuits Chics à Paris line invites you to party on an enchanted night. Flowers fly away in reflections of silvery light.
Fit and Tips: Fits true to size.