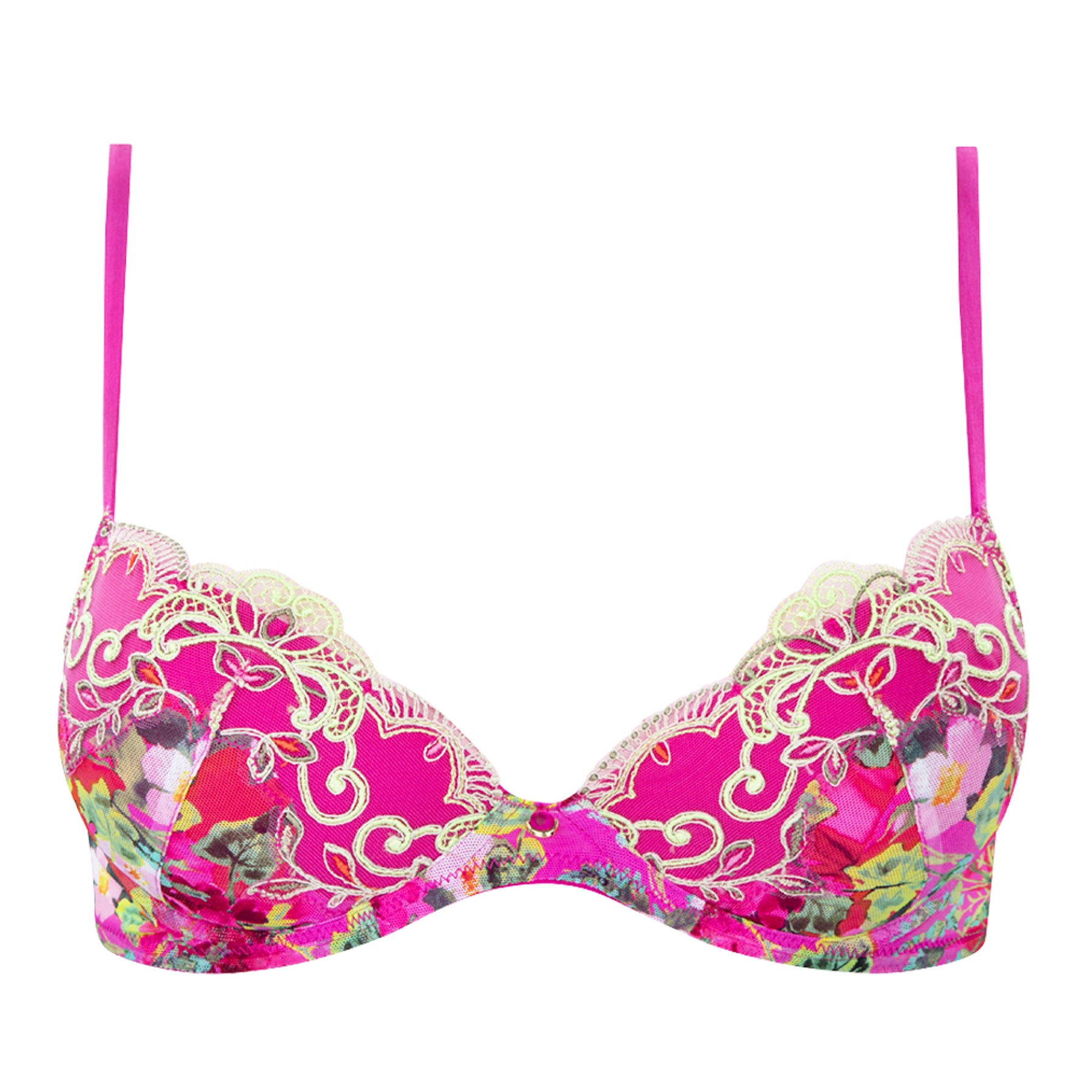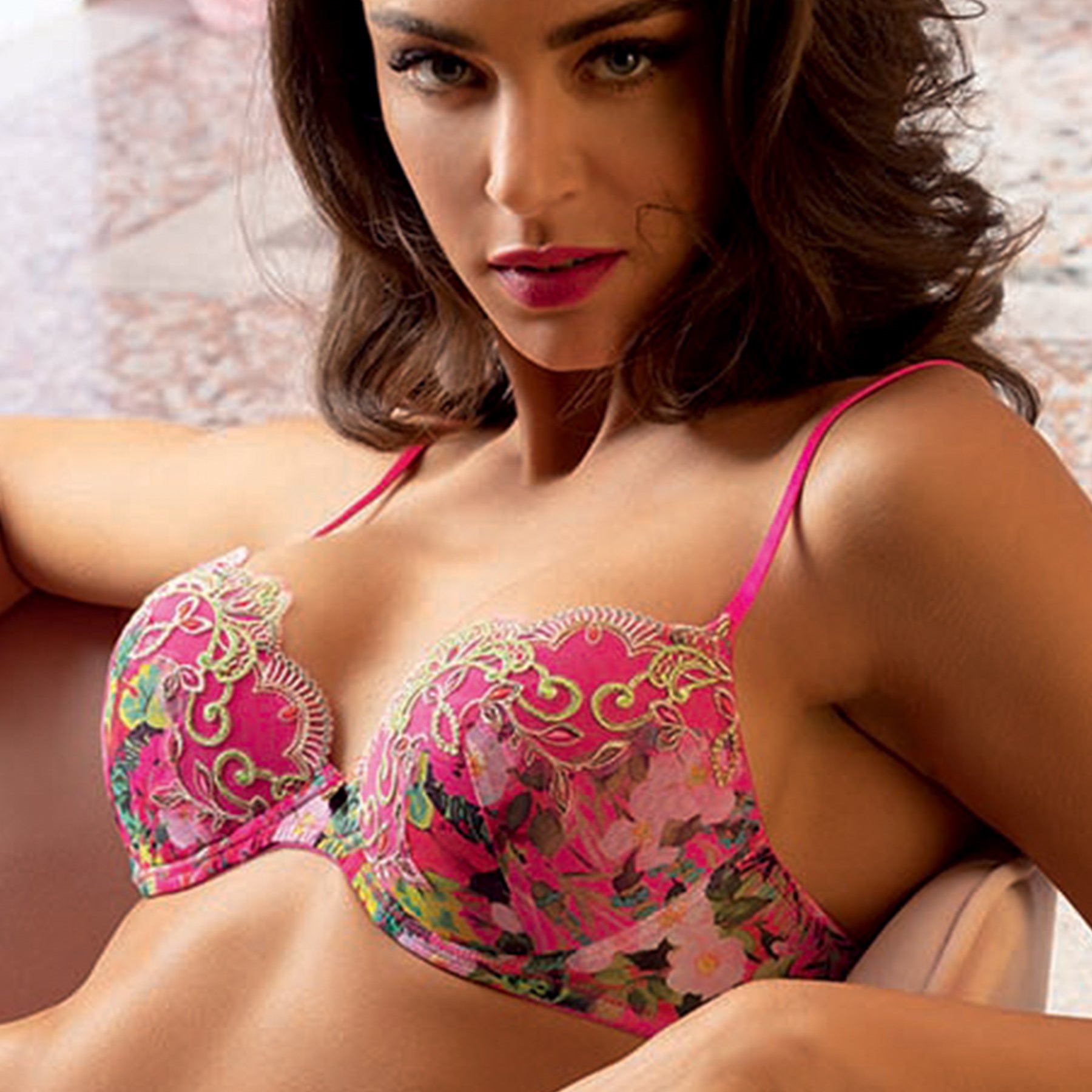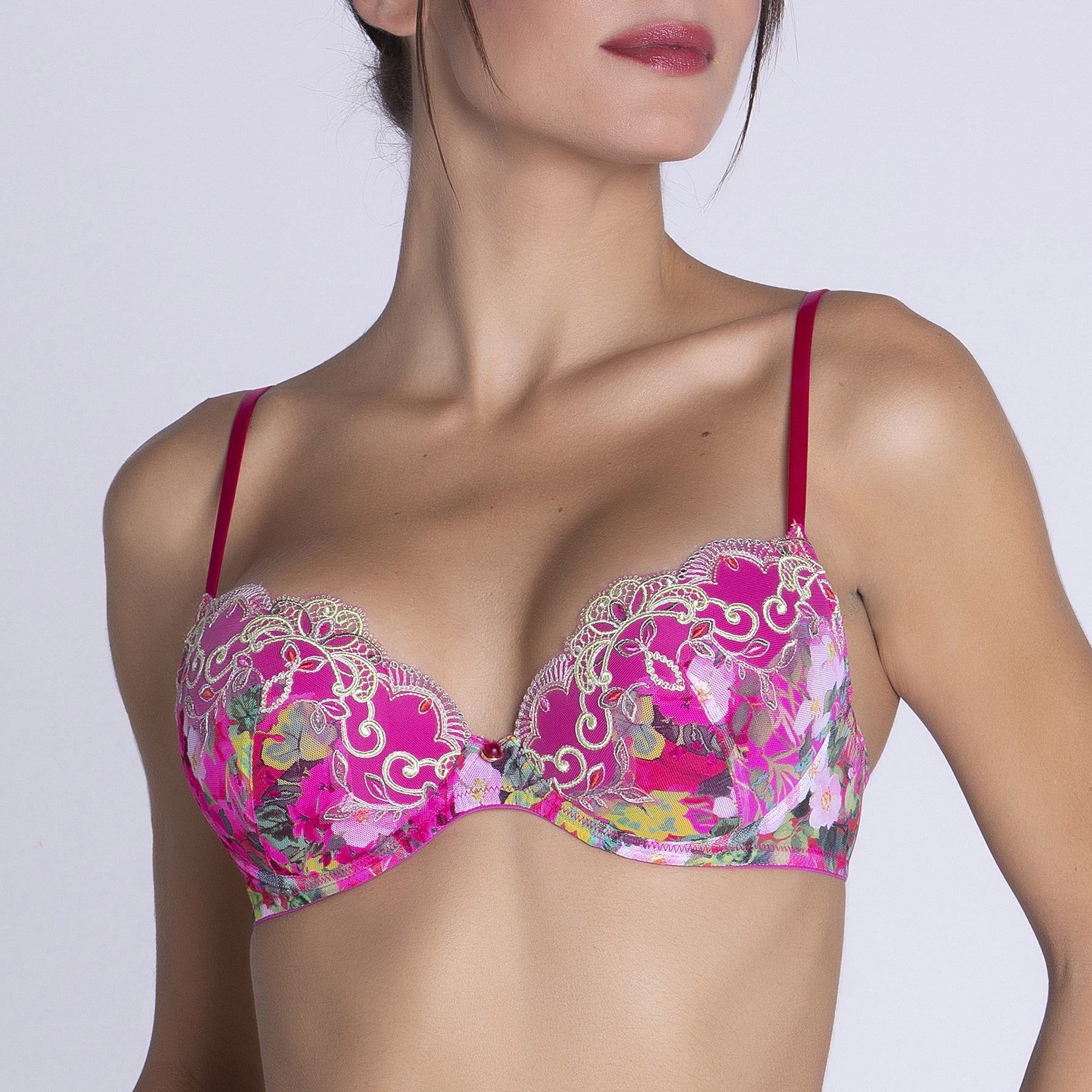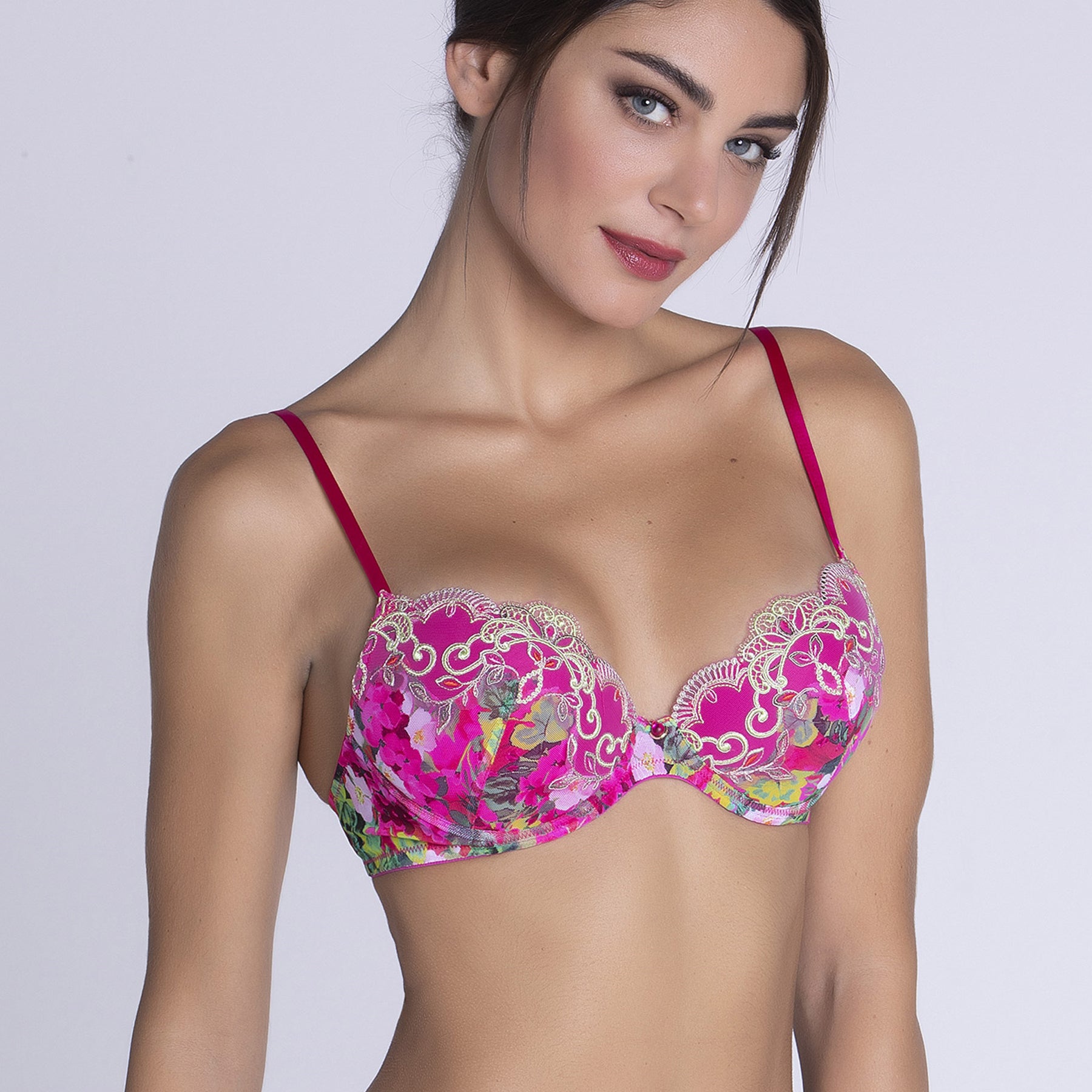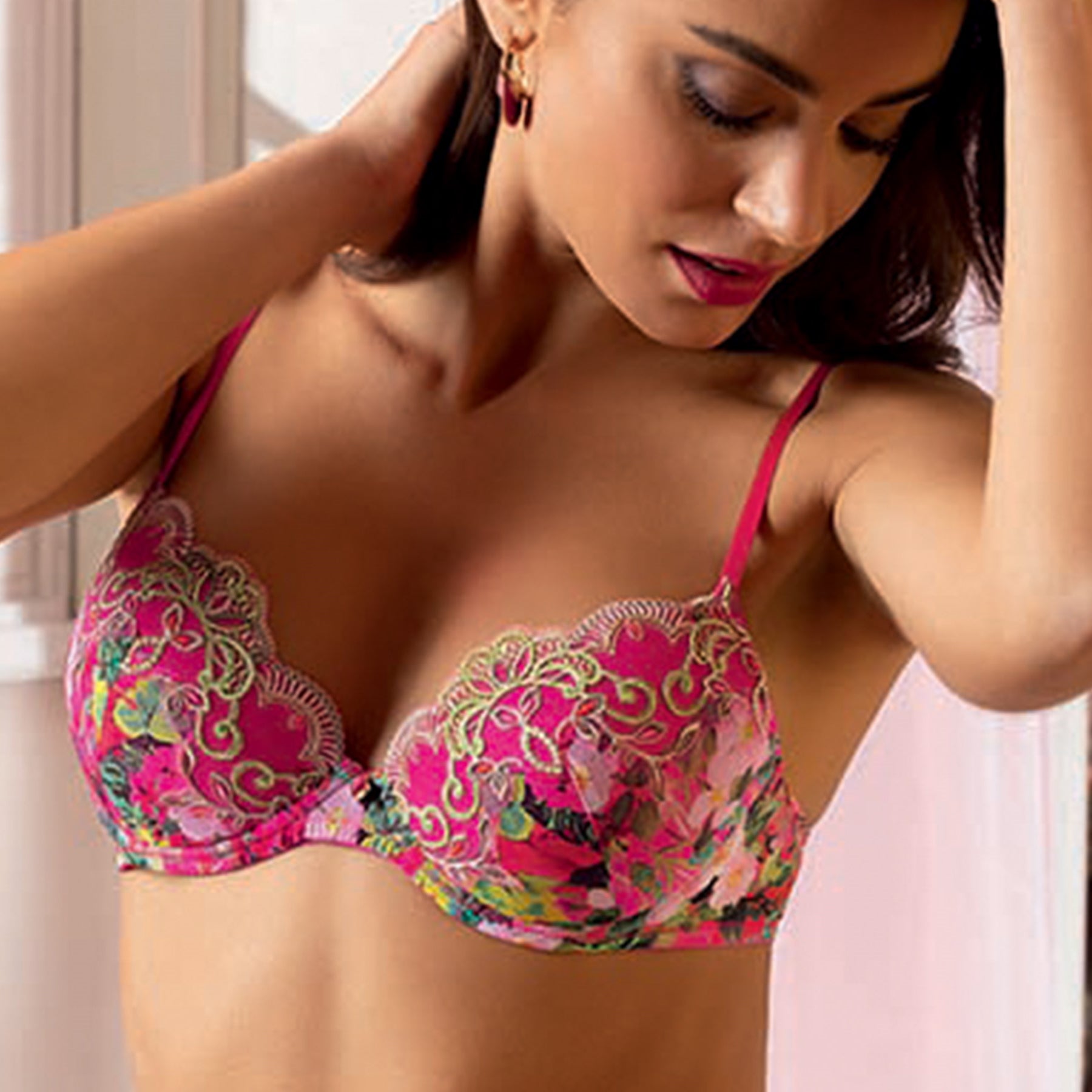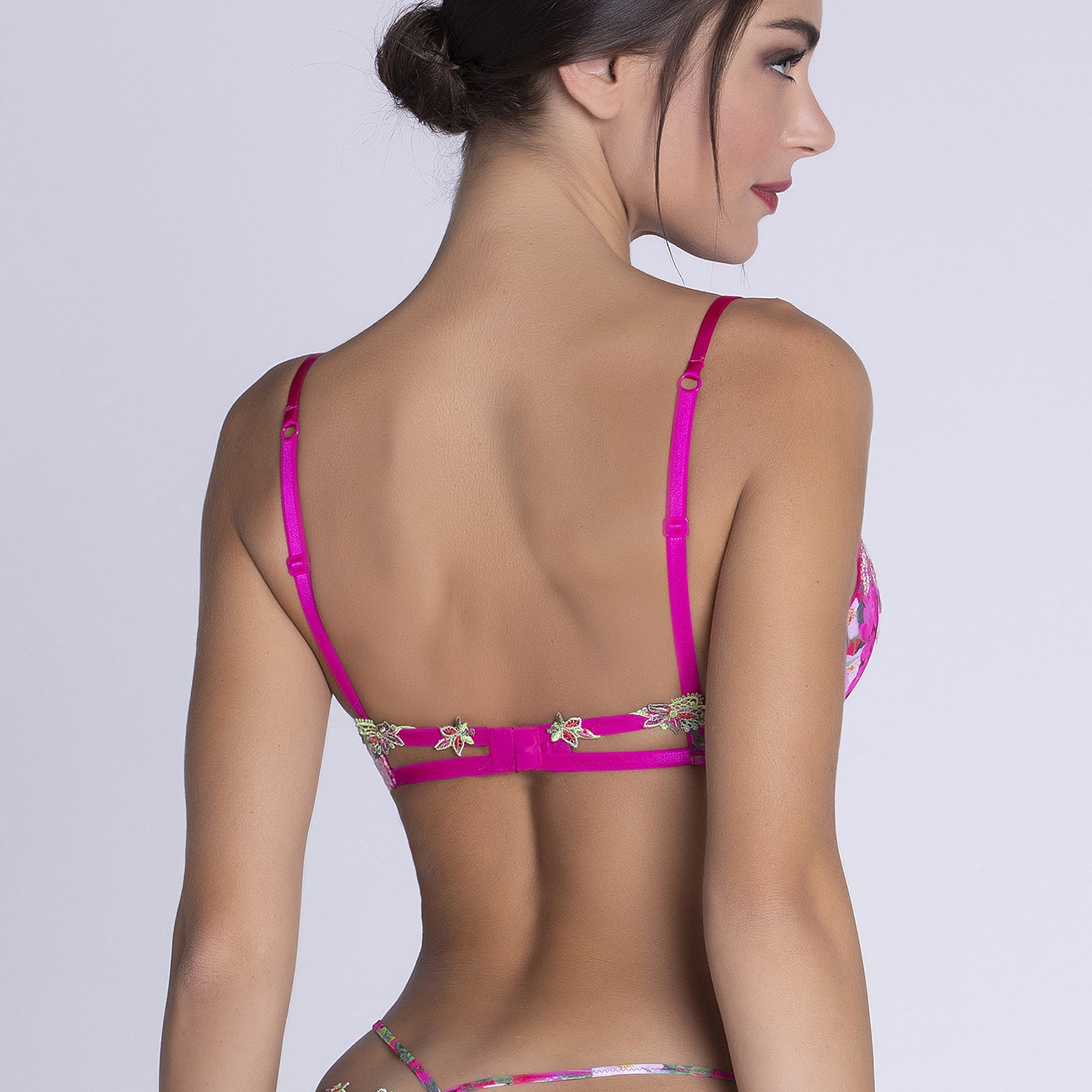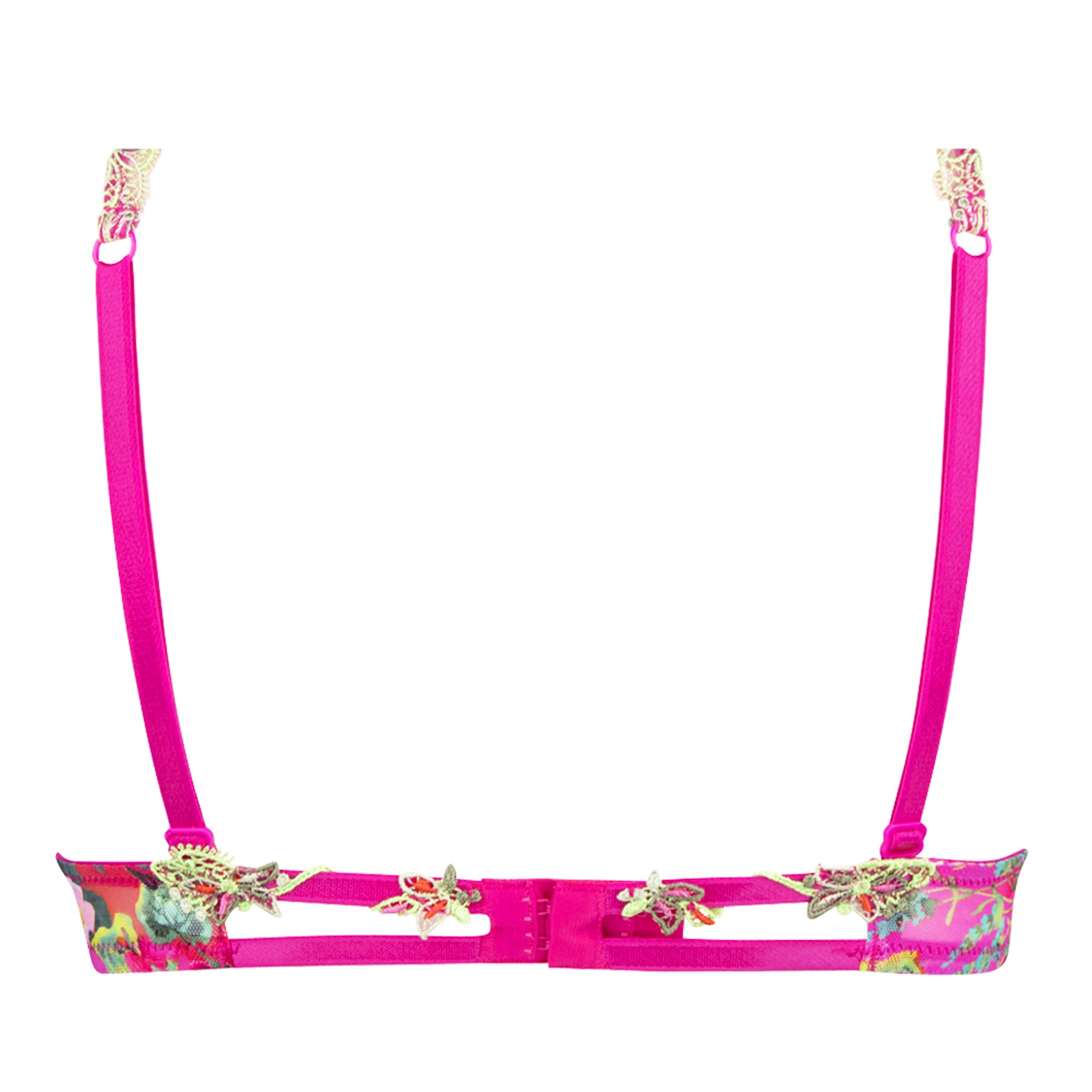 Lise Charmel Envolée De Fleurs Contour Padded Bra
The exquisite design by Lise Charmel's exclusive print tulle is complimented by the finest subtle transparent floral lace and French embroideries. The colourful Fuscia print and glamorous lines leave you wanting nothing more than the summer to arrive to enjoy wearing this stunning luxury lingerie collection.
Style#: ACH8583
Style: Progressive Padded Contour Bra w/ Underwire
Fabric: 38% Polyurethan, 32% Polyamide / Nylon, 26% Polyester, 4% Elastane / Spandex.
Design: The gore is embellished with a coordinated jewel. The fancy back is adorned with two fuchsia pink barrettes enhanced by guipure patterns.
Fit and Tips: Fits true to size.